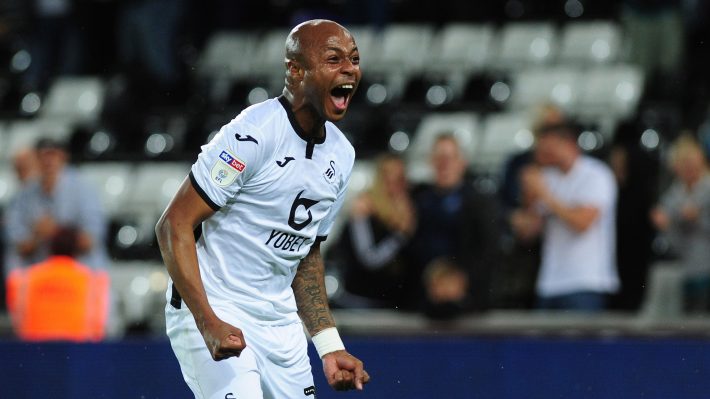 Andre Ayew and Swansea have never been closer to a Premier League return this season. On the last day of the Championship, they offered the accession play-offs.
For this last game of the regular season, Swansea won 4-1 away from Reading. A victory which allows them to pass in front of Notthingham Forest which was better placed.
Before joining the elite again, Swansea will have to get rid of Brentford, ranked 3rd in the season. A return match scheduled for July 26 and 29. In case of victory, the Welsh will face the winner of Fulham-Cardiff to validate the ticket of a return to the Premier league.
In addition, Ayew is already 15 goals in 44 games this season.