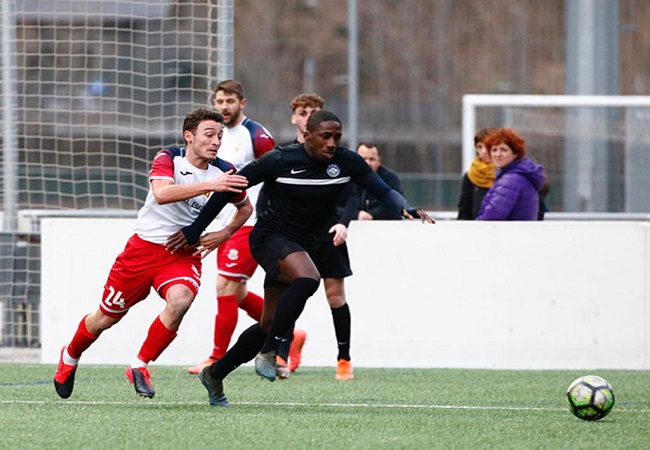 After a long desert crossing, Akinola Akinleye returned to Andorra. The Franco-Nigerian has completely relaunched with FC Ordino under the command of coach Gregory Bosq.
With FC Ordino this season, Akinola Akinleye emerges a little more, and proves decisive, after his lack. A real relief for the right winger since he joined Gregory Bosq and FC Ordino first division club at Andorra. Trained in Quevilly and Rouen, the 26-year-old player then passed through Charlton Athletic, AD. Alcorcon and Recreativo Huelva excel himself in Andorran D1.
And since the restart, we can say that Akinola Akinleye is in good shape. And coach Gregory Bosq continues to praise the qualities of the player. "Aki, is a very interesting player, we can use him in several positions. Lateral, or in axial defense. An explosive, powerful player, he moves fast, that fits duel. And has a quality of relaunching to break the first line. When he plays on the sides, he has the ability to bring powerplay by taking his corridor." Told Coach Gregory Bosq.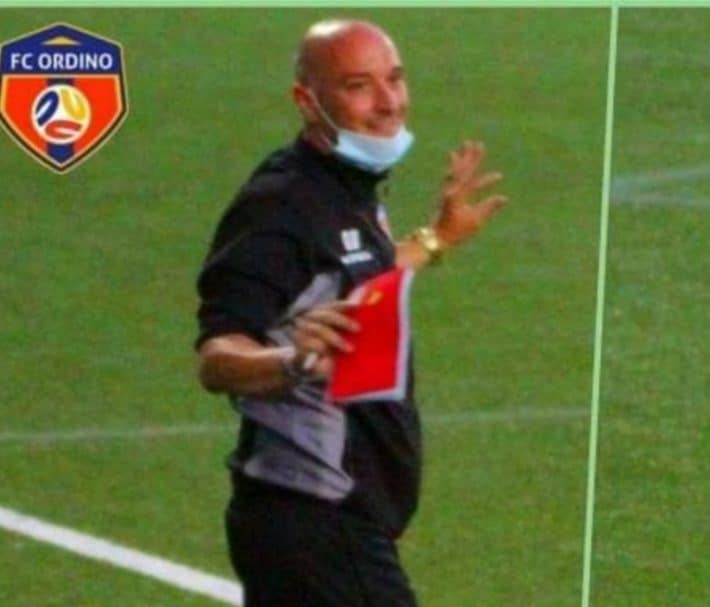 Gregory Bosq, FC Ordino Coach
The technician believes that his player is a modern winger. "He has the style of Marcelo of Real, and he makes a team and its coach fine," added Gregory Bosq before returning to Akinola Akinleye's season.
"Aki started very well in January, but the virus arrived unfortunately, with 2 and half months of suspension. He restarted very well in 2 games early July. Then an injury put an end to his season (ankle, nothing so bad). And that penalized me because he is an important player for the team and for me in my game system."
Akinola Akinleye must stay for one more year
Akinola Akinleye has gained a new breath since he joined Gregory Bosq at Andorra. The player restarts his career but for his coach, he still has to work mainly at mental level. "For me he still has scope for progress on mental and pedagogical aspect".
His data are significant this season as the 26-year-old currently displaying good record. Enough to catch the eye of many clubs on the eve of the mercato. But for the coach of the Andorran club, Akinola Akinleye must "stay here for another year. Because he's been much wandering around and he has to settle down. And after finding that stability and being consistent in the same championship and staying one year and half, he can leave at that time."