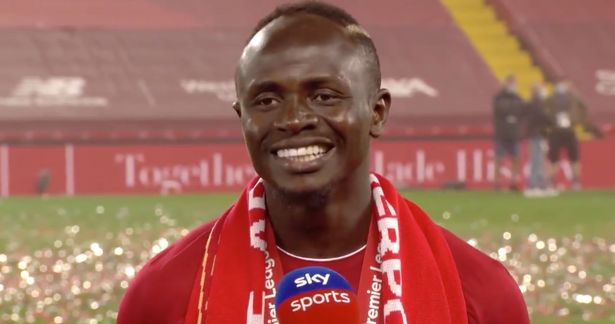 Sadio Mane and Jamie Carragher shared nice moment on the Sky Sport channel as both showed admiration to each other.
After several months of efforts and several years of waiting, Liverpool is finally crowned champion of England. Mané and his teammates have ended the club's 30-year dark period. The trophy was presented Reds on Thursday following their strong 5-2 win against Frank Lampard's Chelsea.
It was at the end of this colorful ceremony that the Senegalese striker and the legend of the club, current consultant on Sky Sport, distinguished themselves in front of the cameras of the English channel world. A very pleasant moment.
" You know I love you, " Jamie Carragher said. Mané did not take long to respond to former Reds defender: " I know, I love you too ".
Sadio Mane's meteoric rise has marked the spirits. He is now admired by practically everyone. This season he has been instrumental in the title quest with his 17 Premier League goals.