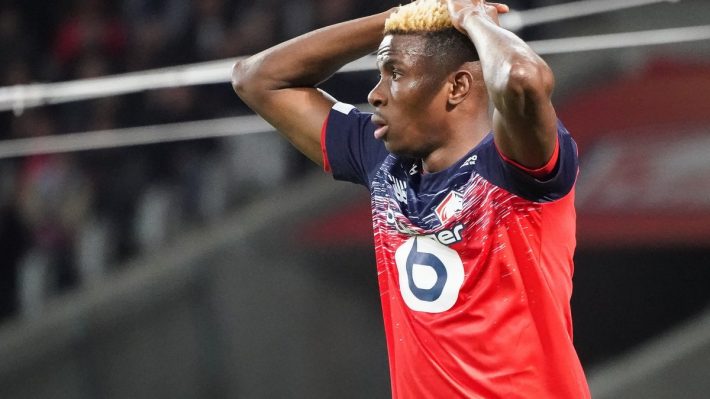 Victor Osimhen transfer to Naples is completed, or rather almost. While several media have announced in recent days an agreement between Lille and San Siro side for a transfer of around 60 million euros in which bonuses could increase the operation to 81 million euros, the sporting director of the Italian club made a revelation which comes to throw a chill in the file.
Speaking on the Osimhen case on the sidelines of the meeting between Napoli and Sassuolo, Cristiano Giuntoli said that there was no agreement yet between the player's agent and the Partenopei.
"Osimhen? For now, we have to come to an agreement with the new agent. We are interested, but it is not as advanced as everyone thinks of the negotiation " , he assured.
We understand better why the transfer was not formalized, although it had been scheduled for Friday or Saturday. Things will still drag on a bit.