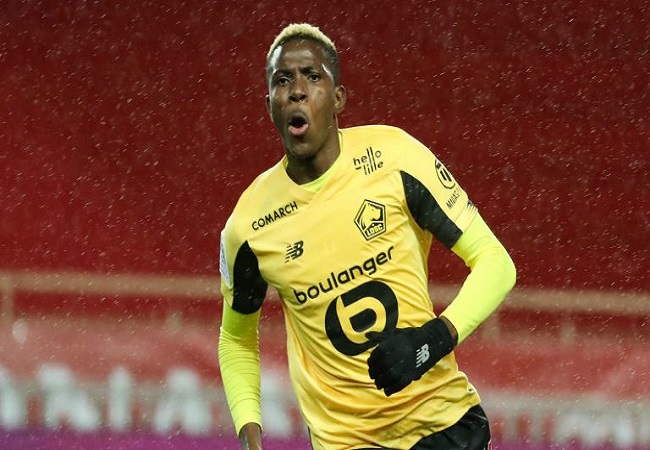 It's an open secret. Victor Osimhen changing of agent is the main factor delaying the transfer formalization of the Nigerian international. After a few weeks of silence, the player's former representative breaks the silence and reveals everything.
Osimhen's transfer from Naples is imminent. He has also undergone his medical examination. But the formalization of this operation is currently delaying. Having in the beginning Jean-Gérard Benoit Czajka as agent, the Lille striker replaced him in full discussions with the Italian club with William Davila. This situation is far from making the first representative happy. He who vomited everything out in an interview granted to France Football.
"What I understand is that they are trying to justify the "work" of the "new agent", having resumed negotiations from the beginning. I am eager to discover the final contract signed by Victor. And to compare it with what we had discussed with Naples in writing. Especially since on 13 July in the morning. Luis Campos and Gérard Lopez contacted me by telephone. Strongly recommending that I negotiate with this new agent. Otherwise according to them, "I was in danger of losing everything…" ." He declared.
The deal will go a long way. Jean-Gérard Benoit Czajka could have received 5 million euros corresponding to 8% of the negotiated contract. He does not intend to let this happen and will defend his rights till the end.
"We have always worked honestly with Victor. Something that many agents cannot say. And we are within our rights. And if we have to go to court to save face, we will go…. I would add that I don't think you go before a body as serious as the DNCG without providing evidence that the summer "key" sale is going to be formalized. We are at ease. My lawyers have all the documents on the work done. So I will assert my rights in court. After that, it is very likely that they propose me an arrangement. Thing I will not accept." He concluded.
A case that could continue even after Osimhen's official contract signing at Naples.