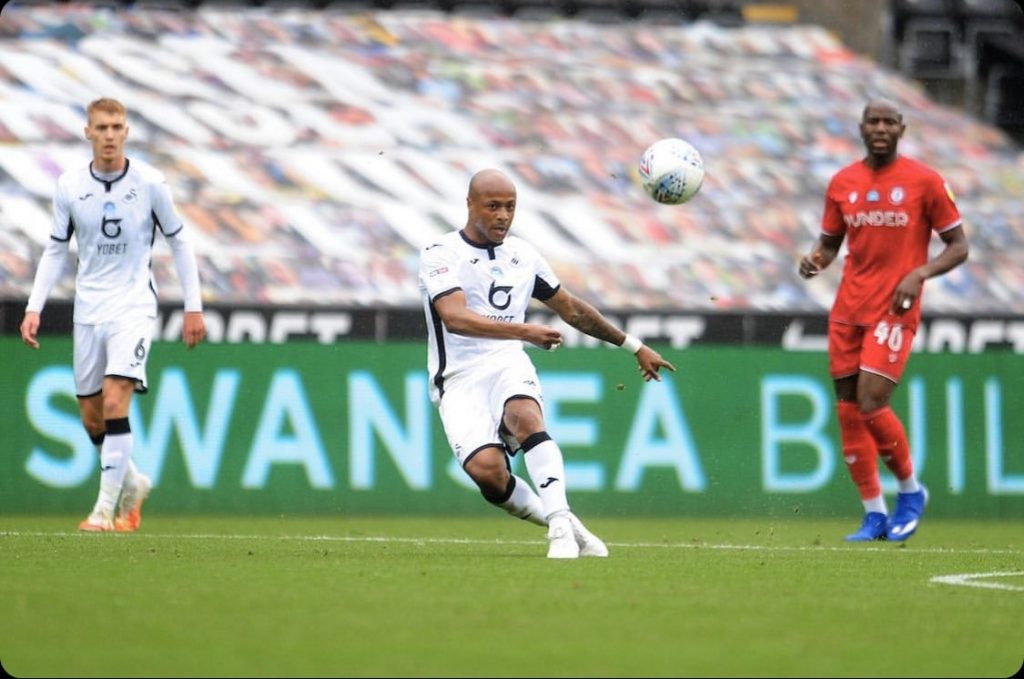 Andre Ayew dream of picking the final Premier League ticket with Swansea has been shattered by Brentford following  3-1 loss on Wednesday night in the Championship.
The Black Stars captain and his team missed out of the the final following a 3-2 aggregate loss go Brentford to miss out of the final berth.
Swansea headed to the game on the back of their 1-0 advantage courtesy of a Ayew's goal last Sunday.
However, they failed to bold on to the fire power of a determined Brentford.
Two quick goals from Watkins and Marcondes for Brentfor turned the tide against Swansea before Mbeumo put the game beyond Swansea after scoring Brentford's third early in the second half.
Brewster reduced the deficit for Swansea but it was not enough to salvage the Swan.
The loss thus bring to n end Ayew hope of playing in the Premier League next season despite having a good run of form with the club.
He made 46 appearances and a scored 16 goals with seven assists assisting in the Championship this season.