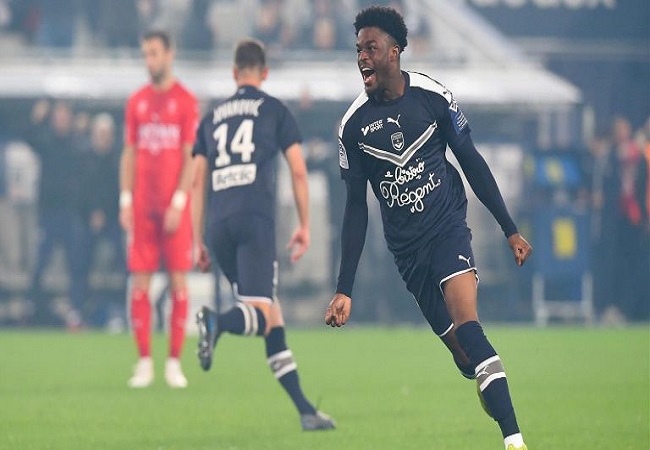 Josh Maja could well leave the Girondins of Bordeaux very soon. According to Sky Sports, the Nigerian striker is under the spotlights of two clubs in the United Kingdom.
Having arrived in Bordeaux in January 2019 against 1.7 million euros, Josh Maja (21 years old) completed a rather decent season in the Gironde (8 goals, 3 assists in 24 games, all competitions included). The Nigerian striker, who operated at Sunderland, may well leave Bordeaux this summer, with regard to foreign interests.
West Ham, first of all, David Moyes currently operating there, is the manager who launched him at Sunderland in 2016. The Glasgow Rangers, then, could loose Alfredo Morelos (24), especially courted by Lille.