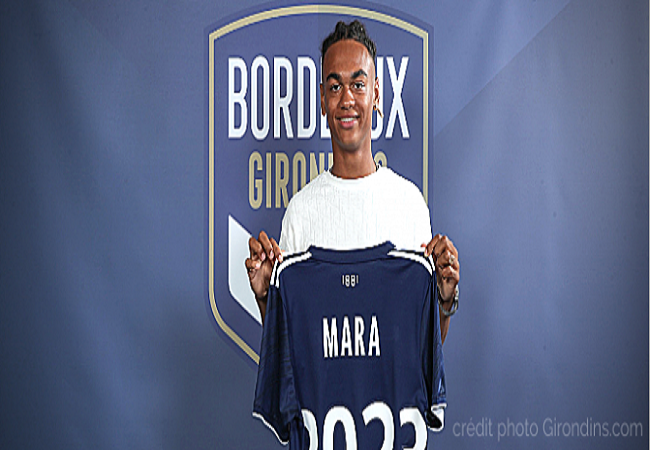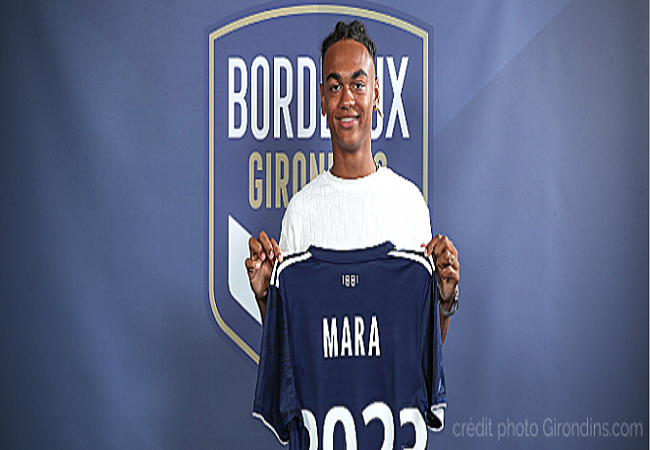 Girondins of Bordeaux have just formalized Sékou Mara's first professional contract signing. The 18-year-old Franco-Guinean striker has put pen to paper for three seasons.
Born in Paris, the young striker arrived in Bordeaux in 2017 at 15. After passing through PSG and AC Boulogne-Billancourt, he is now linked to the Bordeaux club until 2023. He remains convincing in a season between the U19 and the reserve in National 3 (5 goals in 11 matches).
Paulo Sousa integrated the promising centre forward into the preparation of the professional group from the start on 22 June. The Bordeaux technician seems satisfied with the work of the French U17 international since he gave him 45 minutes against Angers in the first friendly game (1–1, in Cholet, on 24 July), in the left corridor, where the Franco-Guinean had shown determination and created a great opportunity for himself.