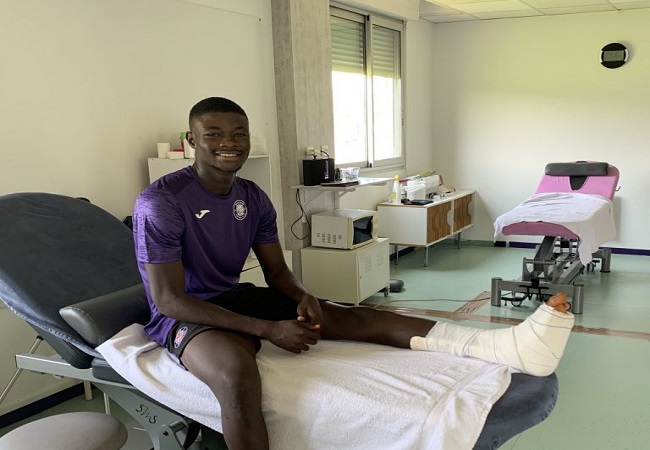 While he officially signed at Toulouse Football Club earlier this week, the young Cameroonian midfielder, Steve Mvoue has just undergone a successful surgical operation this Thursday.
The Cameroonian midfielder himself announced the news on his Twitter account, shortly after the operation of his left ankle. "The ankle surgery went very well. Thank you Lord. I should only miss a few games but I will be back very soon! Thanks to everyone who cared about me! And a big thank you to the club, the medical staff and the family for the support". On his Twitter account, the new recruit of Toulouse FC did not hesitate to reassure his close circles.
At 18, Steve Mvoue has just signed his first professional contract in favor of Toulouse FC. An international U17 from Cameroon, he made a name for himself at the 2019 U17 African Cup of Nations. He won the title with his selection. Trained at the Azur Stars in Yaoundé, his mother's Centre, the first captain of Cameroon's national women's team, Steve Mvoue signed a 4-year contract with the Violets. The new recruit knows the Toulouse environment well, having already participated in several group sessions in recent months within the professional group.