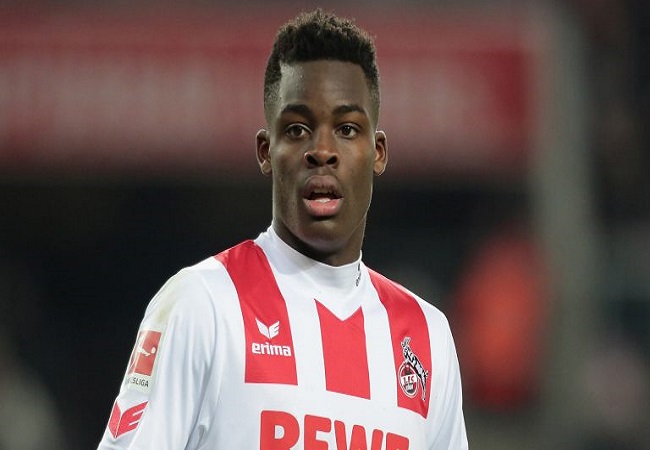 Yann Aurel Bisseck will continue his career in Portugal. German-Cameroonian defender was loaned to Vitoria Guimaraes by FC Cologne.
Trained in Cologne, the 19-year-old will still wait to definitively win in his training club. Returning from a loan to Holstein Kiel, Bisseck extended his lease at the German club until 2023. In the process, he joined Portugal and Vitoria Guimaraes in the form of a loan for the next two years. The process includes a purchase option amounting to 900,000 euros.
Yann Aurel Bisseck will take his first steps in Liga Nos at the next season opening in the Iberian Peninsula.
International German U19, the player of Cameroonian origin made his Bundesliga debut in November 2017 against Hertha Berlin. An appearance that makes of him the youngest player in the history of FC Cologne. And at the same time the second youngest player behind Nuri Sahin to start in the league.