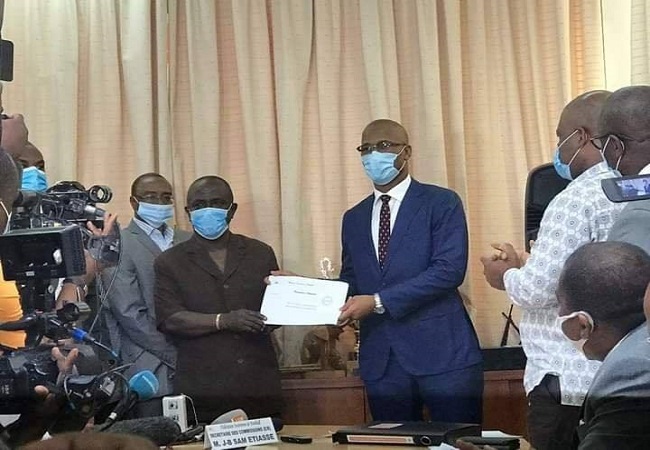 Just like the other three candidates, Didier Drogba has submitted his application this Saturday. Riding in the pine a few days ago and confirmed by his close cercle, the former Elephants captain really handed over his files to the electoral commission.
Drogba's candidacy was a real event today. Several of his fans flooded the FIF headquarters front. After several minutes, the procession finally made its way with the help of the police to enter the Hall.
A few hours later, pictures testifying the file submitting appeared on social networks. So it's official, Drogba hasn't let go despite the ups and downs. He is determined to go all the way. It remains to be seen whether the electoral commission will approve his files. That will remain the big issue.