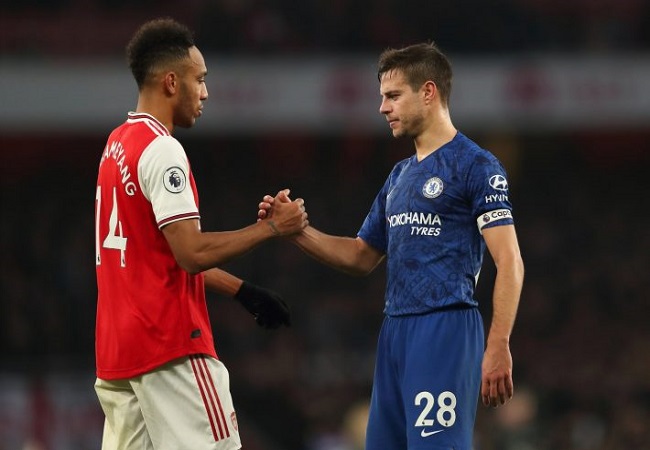 Sports journalist and Football expert from Africa Top Sports projecting over FA Cup 2019/20 final poster between Arsenal and Chelsea. The game will kick-off in Wembley this Saturday at 16:30 GMT.
We are talking today about FA Cup final. One of the oldest tournaments in the world that will see the confrontation between the Gunners and the Blues. As for Arsenal, they have recorded two resounding victories in recent days. The team defeated Manchester City in the semifinals and Liverpool in the league. And they had less ball possession. This will mean that Mikel Arteta has a special way of playing against the big ones. Leaving possession and proceed by counter-attacks.
It is obvious. Arsenal is not used playing this way. Even before Wenger, They did not operate in this style. But for now, it is the only option to achieve their goal. The coach has detected the weakness in his team. When it plays, it leaves behind spaces that benefit opponents. Without a doubt, Arteta will have to renew this defensive system this evening against Chelsea.
As for Chelsea, the team also won two major victories against Manchester City and Manchester United in FA Cup semi-final. And on both occasions, the team played in a strong position. Even in the match against City, Chelsea actively attacked and was not afraid of a formidable opponent. Considering the season as a whole, Chelsea deserves more to win the final. It's a more balanced team, a more tactical, a more interesting, and a more promising.
With regard to betting, I'm betting on Chelsea winning FA Cup final. On statistical forecasts, Chelsea will have more ball possession. I don't know what handicaps bookmakers will give, but I'd bet more than 54 for 55% on Chelsea total. In terms of results, I like the bet here that Chelsea won't lose, both teams scoring 2.26 in 1xBet. Arsenal will certainly have something to do, the team being efficient in attack. Chelsea must also capitalize on its chances. As a result, both teams will score and Chelsea will not lose.