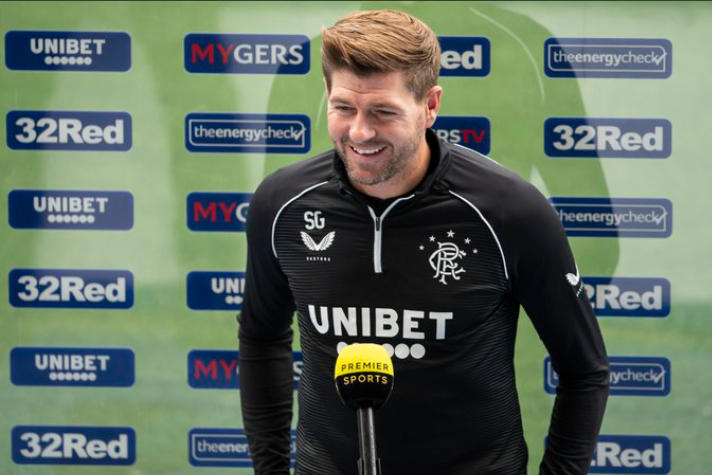 Rangers FC manager Steven Gerard is banking on Joe Aribo to reproduce his pre-season form as the Scottish Premiership gets underway on Saturday.

Aribo was involved in most win for Rangers during their pre-season games including the victory against Coventry.

Gerard during his pre-match conference on Friday talked about how he intend to approach the season as well as the contribution of some of his players.

He hailed Aribo for his stunning performance so far.
"During pre-season, we have been very considerate.
"Joe Aribo has been stunning, defensively we have looked solid and looked threatening going forward.
 
"Brandon Barker was looking great and a real threat during these matches.
"We understand there will be a lot more noise around the season this year. 

"My job is to keep our players focused on Rangers and the challenges that face us. 

"We don't need to get focussed on any unnecessary noise and just on playing football."

"The sooner we can get fans back in the stadiums will be great. 

"Football is about supporters and we have had incredible support from our fans during the lockdown but of course, it is to be done when the time is right and is safe.
"It will be a unique window due to the timings of it. 

"Until we have anything over the line we won't say anything on it but we are actively trying.

"We got the news on the five subs quite late, it is a chance to get more game time for players, bring some youngsters through at the right time and adapt but was a bit strange introducing this with such late notice.

"The important thing for us is to hit the ground running starting with a historically tough trip to Pittodrie.

"The plan is to start strong and get three points to get us going.
"We understand the importance of the season but we have to stay focused on the next challenge which is Aberdeen. 

"We are going in good shape and are looking ready.
"We won't have that Rangers following who travel everywhere but of course it is the same for all teams without fans so we have to deal with it. 

"It is a tough challenge and the plan is to go and bring three points back down the road.
He also noted that Defoe will not be available for the game due to injury.

"Defoe won't make the match with his hamstring, the weekend is too soon. 

"Davis has a small issue and will miss this game but should be available for Thursday night. "