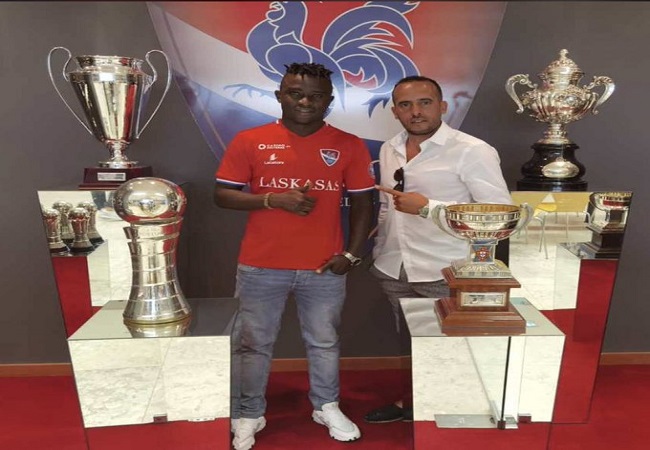 Barcelona FC's interest in Souleymane Aw a few weeks ago has been as surprising as intriguing many. The Senegalese defender finally signed at Gil Vicente.
Aw thus landed in the Portuguese D1. The left-back trained at the Academy is joining Gil Vicente for the next 3 seasons. He arrived from Béziers in National (France).
Captain of the U20 in Senegal, Aw nevertheless had good player qualities. He has a good ball control and is skilled centrering ball. Qualities that caught the eye of big clubs. Over to him to starting good career in Portugal.