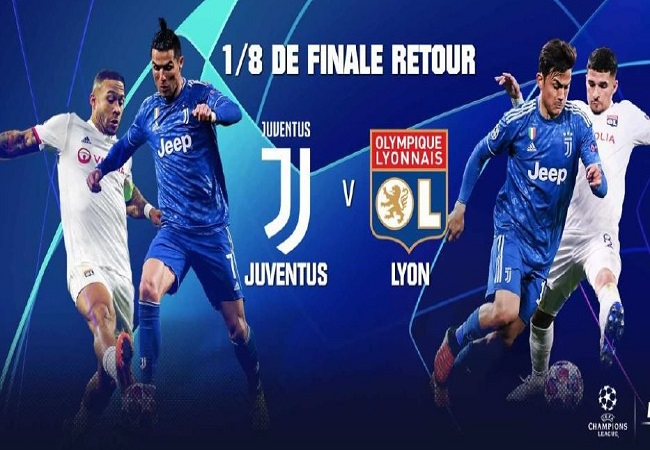 Football specialist at AfricaTopSports making prediction for the Champions League 1/8 final second leg between Juventus and Lyon.
As often is the case in major events in recent seasons, Lyon had managed to raise its level during the first leg match. Supported by its fans, OL had posed huge problems to Juventus and won a deserved success (1-0). Beyond the victory, unexpected and exceptional, it is the fact of not having conceded a goal at home that maintains the hope of reaching the quarter-finals. If OL scores or achieves the same defensive performance as in the Ligue Cup final against PSG (0-0), then qualifying will be even more possible.
For OL, the young Tino Kadewere, the top scorer in Ligue 2 with the HAC, is not qualified for this C1, while the wingers Tete and Koné should still be out. In addition, the scorer in the first leg, Lucas Toussart, joined the Herta Berlin club, with which he had reached an agreement in January. On the other hand, the man with 22 goals in 42 games, Moussa Dembélé, will be well present for this second leg match, Marcelo the same, hit against Paris.
Having recently won the Serie A, Juventus does not manage to convince this season. No doubt that the Bianconeri will have the ambition to kick out their detractors from the Champions League. Maurizio Sarri's players could put an end to Lyon's dream of playing in continental competition next season. Juventus lost the first leg match in Lyon (1-0). Rushed, they were logically defeated despite a ball possession highly in their avantage (61%).
Cristiano Ronaldo (left to rest against Roma) and Dybala are back to the group and will be there. Chiellini, De Sciglio and Douglas Costa have also been called but remain uncertain.
Whatever the case, I presume the second half will be richer in events – And I'll bet in 1xbet with 2.00 ratio, that the total of the second half will be more than the first. As none of them will have anything to lose. And even if the score is 1:0, Juventus will try to solve everything in normal times.