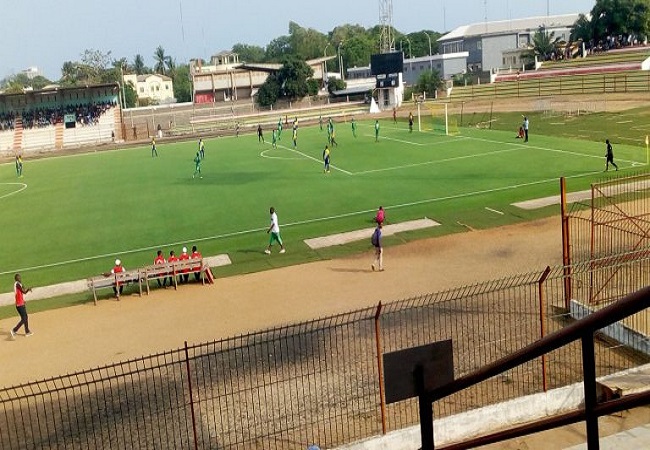 During a press conference on Thursday in Lomé, the Togolese Football Federation (FTF) has unveiled its projections for the 2020-2021 season.
Thus the opening of the new season is scheduled on 1st September. This will beginning with club registration. We should however wait until 10th October to see balls rolling on the lawns launching championships. Resumption subject to government authorities.
Next season, all games will also play on natural or synthetic grass. "No more games in the sand." Declared Pierre Lamadokou, FTF Secretary General. In addition, a competition restart guideline containing a health protocol will be available.
The FTF also spoke to the press about the use of FIFA's Covid-19 funds. Then a point on reforms of the Districs and Leagues was made. Just like the upcoming appointment of a new National Technical Director.
The 2019-2020 season was definitively stopped last May because of the coronavirus pandemic. ASKO club was crowned. The club will represent Togo in the CAF Champions League while Unisport will be in the Confederation Cup.