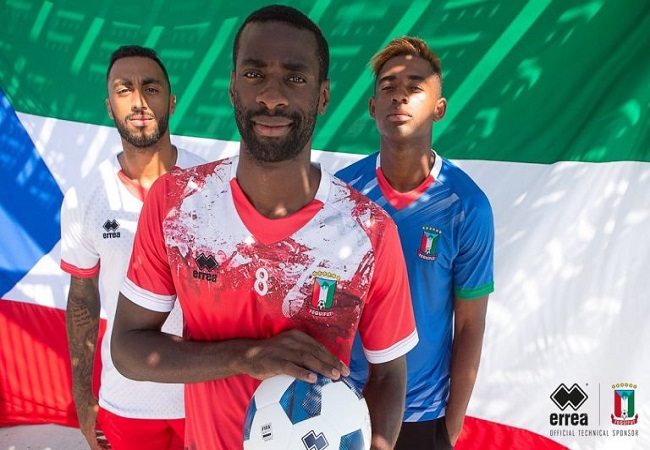 Equatorial Guinea unveils the new jerseys of its selection. OEM Errea has designed three tunics for the national team for the next Nzalang events.
The first is red and spotted white on the shoulder. The second is white with red siding on the collar and at the ends of the sleeves. And the third is predominantly blue.
Internationals Carlos Akapo, Pedro Obiang and José Machin are the ones who actored the models to unveil the garnments.
Equatorial Guinea, apart from its participation in home-based AFCONs (2012 and 2015), is struggling to qualify. Moreover, the federation freed itself from its coach, Sébastien Migné just 6 months after his arrival.