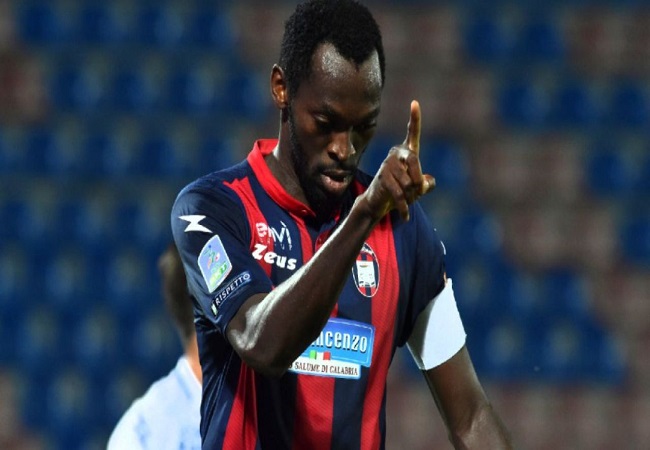 Nigeria international Simeone 'Simy' Nwankwo is projecting to return to the Super Eagle squad after impressing in Italian Serie B. The 28-year-old scorer played an integral role at Crotone. He helped secure promotion back to the Serie A after finishing second on the 2019/20 Serie B standings.
Simy Nwankwo easily scores goals netting 20 goals and he walked away with the Serie B's Golden Boot award. The last time Nwankwo played in Nigeria national team was in September 2018 when he netted once in five appearances for the Super Eagles.
"When I went down, I knew the risks of losing that spot that I worked so hard to get to. Although I didn't play more, which is perfectly understandable." Nwankwo told ESPN.
"I met a team that was already structured with one of the best African strikers at the moment (Odion Ighalo). And it was normal. It was perfect for me to stay calm and learn and then watch how things are done. And then all of a sudden, I found myself out again, which is understandable. No grudges on anyone. I understand every situation because the national team of Nigeria is highly rated."
Nwankwo expects Nigeria head coach, Gernot Rohr, recalls now that he will play in Serie A next season.
"So, if you want to be in the national team, you have to be in the big leagues. That I can understand. "So now we are back up. I just have to focus, like always, on what I will do here," he added.
"The only way I will get myself into the national team is about what I do here. This season, I've done well. That puts me in a good window to be looked into by the coaches and everybody that makes the decisions. I hope that in the future I will have my chance back again."
Nwankwo was part of the Nigeria squad at the 2018 FIFA World Cup finals. He made two appearances against Croatia and Argentina.