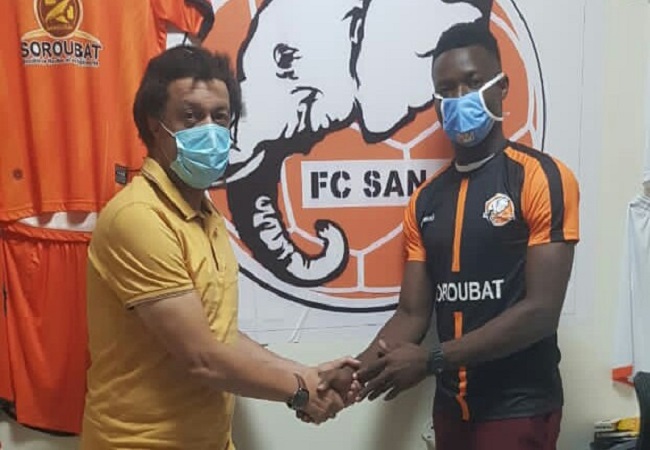 A new adventure for Yere Justin. The Togolese striker will continue his career in Ivory Coast. He signs at FC San Pedro.

In one season at Dyto (Togo D1 club), Justin made people talk for his efficiency in front of goals. He scored 7 goals before the 2019-20 season ended due to the Coronavirus pandemic. Performances that made echoes in Ivorian Ligue 1.

Yere Justin will hence play under the colours of FC San Pedro. He has officially committed himself for the next three seasons.

With the Ivorian club, the Togolese player will participate in the Confederation Cup next season. He will be able to adapt very quickly. Because there is Boro Richard, a former player of Dyto in the FC San Pedro squad.