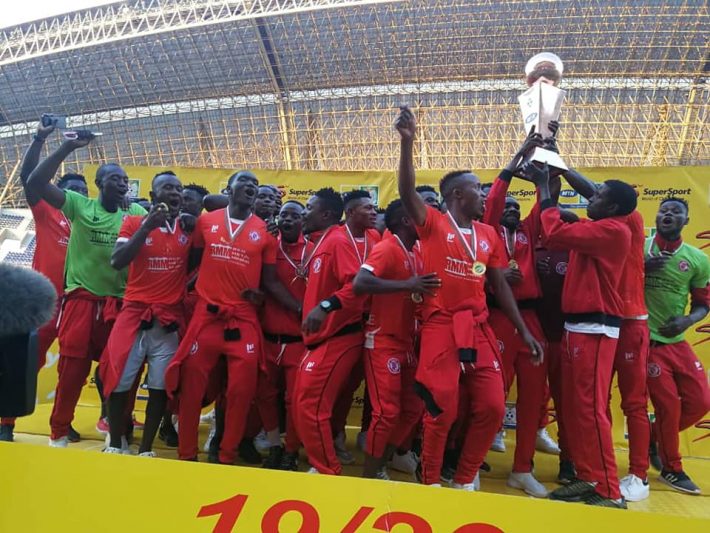 Nkana won the 2019/20 title of Zambia Super League following Forest Rangers' draw against Zanaco on Sunday.
Forest could have won the title if they won afec at Zanaco. But the locals were never able to find the loophole in front of their opponents. Consequently, Nkana is champion. The club had won their last game of the season 3 days earlier and were awaiting the outcome with the Forest Rangers game.
13th national champion title in the history of Nkana.
This therefore concludes the 2019-2020 season in Zambia. An exercise marked by a suspension due to Covid-19. Even the recovery was truncated. Due to the upsurge in postive cases in the teams, the federation decided to end the season prematurely . So there were still 7 days to go for the end.
In addition, Nkana and Forest will be in the Champions League and Freen Eagles and Napsa stars in the CAF Confederation Cup.