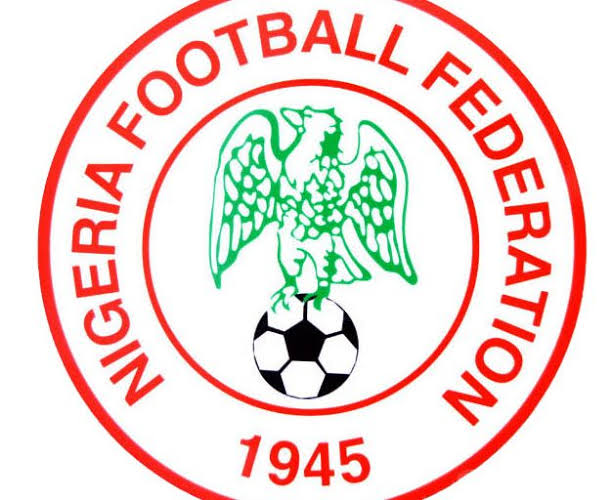 Nigeria Football Federation (NFF) have released the proposed distribution of funds to all the various clubs, leagues and governing bodies from the funds it received.

NFF in a communique released on Tuesday after it's Executive Committee held via video conference on Monday disclosed that it received a total of N772,000,000.

A break down of the total in flow of money available for distribution to the all clubs and leagues management shows that the football federation received N386,000,000 from FIFA.

Also, another N193,000,000 was received from FIFA Dedicated Suport for Women Football.

NFF received N115,800,000 from CAF as support to federation.

While Jersey sponsor, Nike and Coca-Cola donated N38,600,000 each.

According to the communique N193,000,000 will be distributed to Women Football while the men football will receive N579,000,000.

See details of the breakdown below;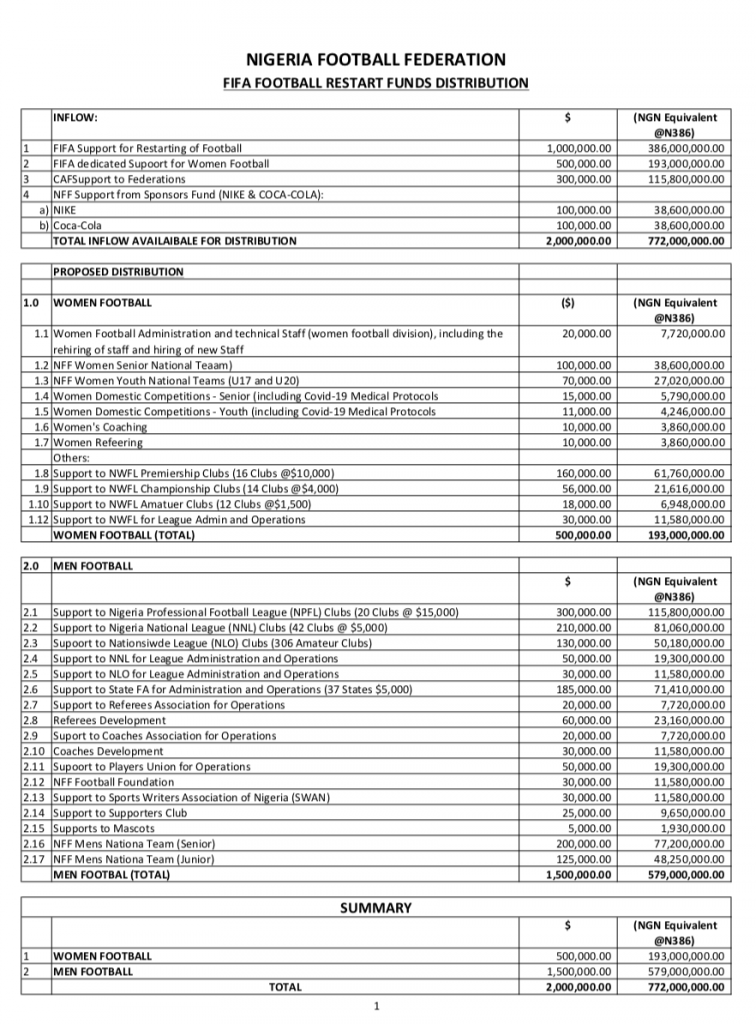 The NFF in a statement made available to Africa Top Sports said it have consulted the leadership of the Federal Ministry of Youth and Sports.

"After consultations with the leadership of the Federal Ministry of Youth and Sports.

 "The Board endorsed the proposal from the Secretariat for the lump sum of $2,000,000.00 (Two Million American Dollar Only) to be shared across the various Clubs and governing bodies of the various Leagues,
Viz Nigeria Professional Football League, Nigeria National League,
Nigeria Women Football League and the Nigeria Nationwide League, as a booster for their preparation ahead of the 2020/2021 League Season.

"The total sum is made up of $1,000,000 (being FIFA's support for restarting the football season); 

"$500,0000 (being FIFA's dedicated support for women's football); $300,000 (CAF's support to its Member Associations);
$200,000 (NFF's support from Sponsors' Funds)."