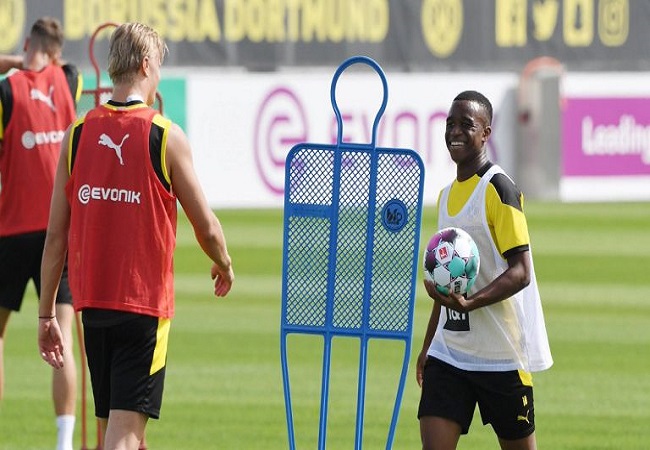 Youssoufa Moukoko has been making headlines at the dawn of the Bundesliga new season. The 15 years old Cameroonian is interesting many clubs to get prepared for the championship start.
And one of his teammate who has added. "He's already training with the first team at his age. And when I was like him, I was still in my village in Bryne." Erling Haalang declared to Kicker.
Moukoko has been breaking records since with the youth. 87 goals in 56 games with 16 assists in U17 and 38 goals with 10 assists in 28 U19 games.
The very efficient Norwegian who joined Dortmund last winter is much impressed. "I've never seen such a good player at 15." Added the striker, who warned against "too much pressure on him".
Moreover, he could create the history of the German championship. He will become the youngest on a field this season, reaching his 16 years in November.