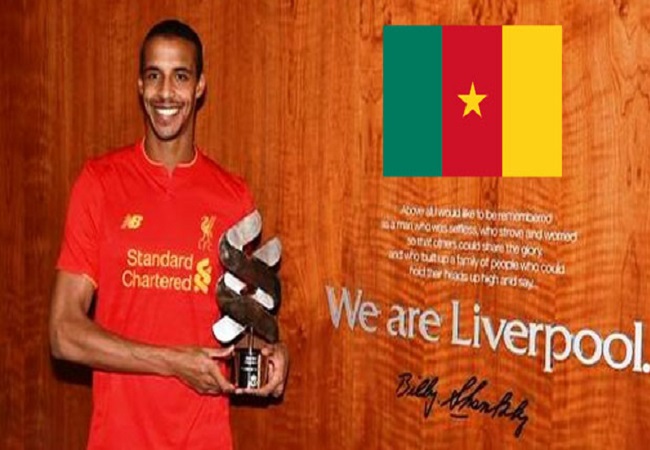 The father of Cameroon captain Eric Maxim Choupo-Moting has explaind Joel Matip's decision to quit the Indomitable Lions. The Liverpool FC defender retired from international football in March 2017. It was furtehr to being left out of Cameroon's 2017 Africa Cup of Nations (AFCON) squad.
Matip indicated that he was unhappy with the national team set up. And about his bad experience the same with the coaching staff led by back then-coach Hugo Broos.
"I understand it 100 percent [Matip's decision to quit Cameroon] without condoning it. Because if I endorsed it, even my son wouldn't be playing for the national team." Choupo-Moting told Radio Sport Info.
"Fortunately, my son was immersed in the local football environment very early on. And until today I accompany him everywhere and everyone knows me. Once, Samuel Eto'o told me all his admiration for seeing me at all the matches and training sessions.
"Coming back to Joel, he has every reason not to return to the selection. Do you know that Fecafoot under the Tombi [A Roko Sidiki, ex-Fecafoot president] era, following the decision of Choupo, Onana, Matip and a few others not to play Afcon 2017, wanted to suspend these players in their professional clubs?"
In January 2017, it was revealed that Matip retired from the national team when he was still at German side Schalke. But he had not followed FIFA procedure by informing the Cameroonian Football Federation (FECAFOOT) via letter.
While FIFA cleared up the confusion, Matip could not play for Liverpool. And he subsequently missed Premier League tie against Manchester United and an FA Cup third round match against Plymouth Argyle.
"This FECAFOOT attitude frustrated and frightened several players like Matip deciding to no longer come to the Cameroon national team." Choupo-Moting added.
"This Fecafoot complaint was the last straw. Because Matip was already very angry that he was not played fairly when he came to Cameroon. I remember fighting a lot so that this complaint did not end up at Schalke or Eric quitting at that time."