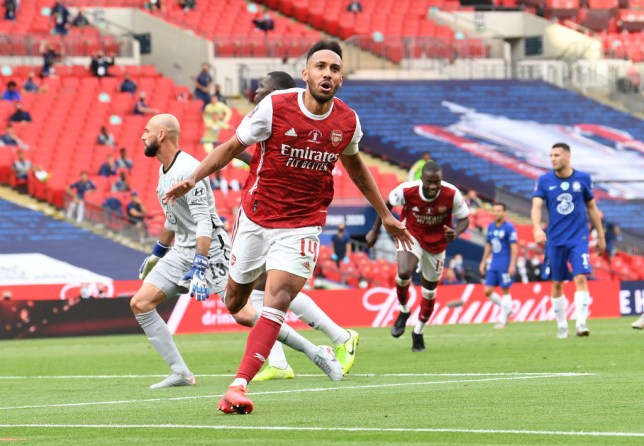 Pierre-Emerick Aubameyang has inspired Arsenal to a 2-1 win in FA Cup's final as he netted a brace to hand Gunners a ticket for next Europa League season.
Arsenal fans could not forget easily Aubameyang's second goal against Chelsea on August 1.
Arsenal talisman's second beautiful finish over Caballero shoulders has been voted second best goal of Arsenal's 2019/20 season.
However, the best goal is yet to be revealed. Eddie Nketiah ranked third.
In addition, this is the second individual award for former Dortmund forward after that of Player of the season.