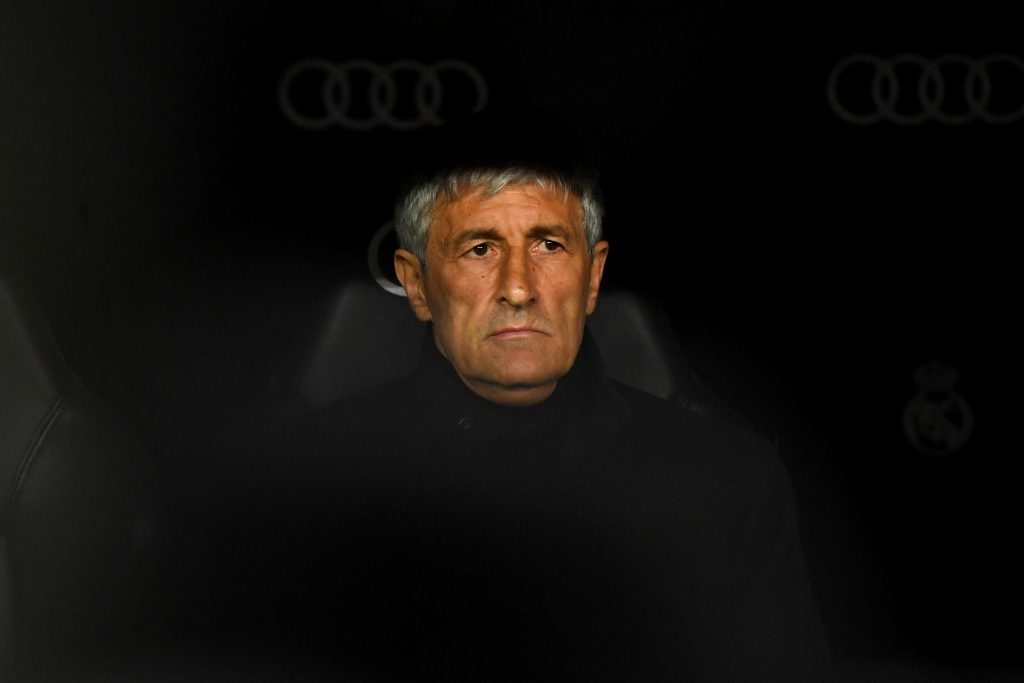 Barcelona have terminated the contract of their manager Quique Setien following their 8-2 embarrassing as to Bayern Munich in the UEFA Champions League.

Quique joined the Catalans following the sacking of Ernesto Valverde in almost the same manners.

However, with just seven months in charge of the club, Barca decided to terminate the contract.

According to a statement on Monday made available on the club website, it is part of decisions to restructure the first team.

The statement reads as follows:

"The Board of Directors have agreed that Quique Setién is no longer the first team coach. 

"This is the first decision within a wider restructuring of the first team which will be agreed between the current technical secretary and the new coach, who will be announced in the coming days.
During his seven months in charge the Cantabrian coached the first team in 25 matches.
He managed 19 league games, three in the Champions League and three in the Copa del Rey.
The breakdown of his results was 16 wins, four draws and five defeats.
There are indications that The Netherland manager, Ronald Koeman will become the next manager.
Koeman is currently the coach of the Netherlands, but has previously revealed that there is a special clause in his contract that would allow him to take over at Barcelona.
This clause was able to be activated after Euro 2020, but the postponement of that tournament and the uncertainty surrounding international football mean that he should be able to take over at the Camp Nou now.
On Sunday, Koeman was spotted at Barcelona airport, where he was flying home to the Netherlands having already held talks with Barcelona.
The former Blaugrana defender was presumably flying back to his home country to hold talks over his exit from the KNVB.
According the Dutch press, Koeman has told the KNVB that he wants to join Barcelona.
Reports from Voetbal also say that Barcelona representatives are in the country to hold talks with the KNVB.
Voetbal have added that former Hoffenheim boss Alfred Schreuder is to move to the Camp Nou as Koeman's assistant.