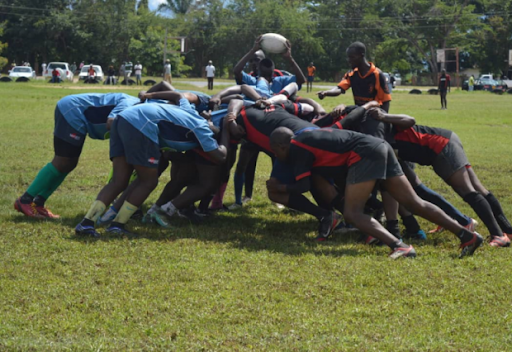 Burundi Rugby Federation (FBR) has considered resuming Rugby activities following a General Assembly held on July 5.
The federal body has developed measures to fight the coronavirus pandemic with the help of the support of Rugby Africa. Thus, training could gradually resume after several months of suspension in Burundi.
The federation then calls on all clubs to respect the barrier measures to reduce the risk of the spread of the virus. Hygienic materials (masks, alcoholic gel, etc.) were distributed to the clubs as a way of raising awareness.
The FBR thus organized a tournament 7 senior, male and female which took place on Sunday August 16, 2O2O. An initiative which aimed to announce the gradual resumption of training.
Several male and female clubs from 3 different centers (Center Bujumbura, Center Ngozi and Center Rumonge) participated in the tournament.
The ranking of the three best teams from each center at the end of the tournament:
Bujumbura Center (male):
1st team: Hyenas A
2nd team: Yout theam A
3rd Youth Team B
Female side;
1st Kiyenzi team
2nd team Rumuri A
3rd team Rumuri B
Ngozi Center (male):
1st Kayanza team
2nd Ngozi team
3rd Gitega team
Female side:
1st Kayanza team
2nd Gitega team
3rd Ngozi team
Rumonge Center (male)
1st team the bees
2nd Horizon du Lac team
3rd Buyengero team