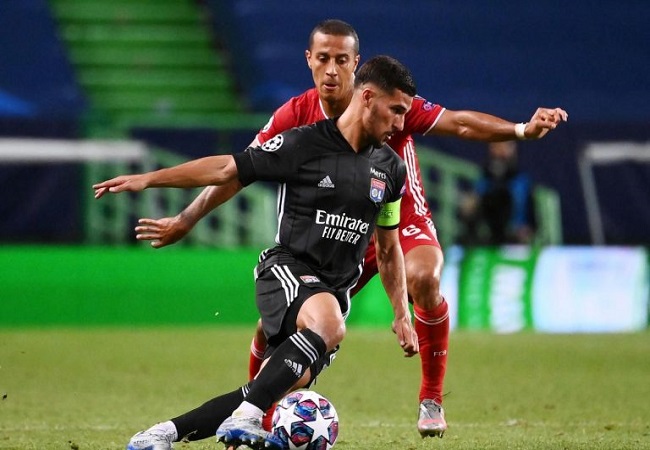 Houssem Aouar and Olympique Lyonnais will not go further. Their adventure in the Champions League ends in the semi-finals. This elimination, a true shared feeling for the Franco-Algerian.
Lyon will not pass the obstacle of Bayern Munich. Although the Gones were successful, they came across an experienced and efficient team. Despite a new high-class performance from Aouar in the midfield, this could not be enough. At the end of the encounter, he posted a message on his Twitter account summarizing his mindset.
"It is with great sadness that our adventure comes to an end. What an honour and pride to have been able to live these moments with my training club. A big thank to supporters for their support. Bravo to all. Thank you…" He posted.
At 22, Houssem Aouar is one of the leaders of OL's squad. This is evidenced by his performances and his status as vice-captain.