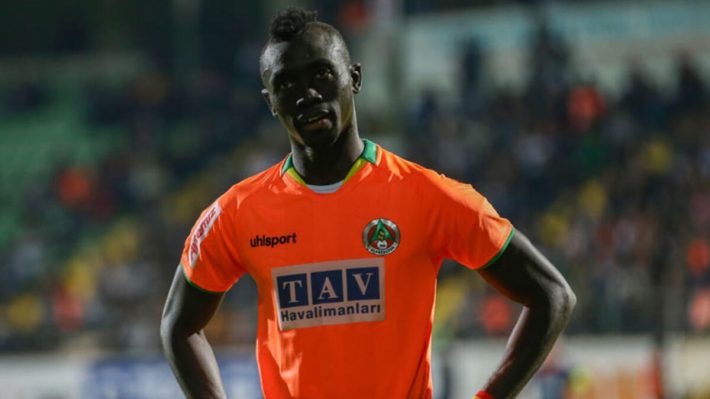 Senegalese goal scorer Papiss Cisse would have joined Belgian top-flight side in the last summer transfer but failed to and stayed at Alanyaspor.
Second top scorer in the Super Lig with 22 goals after 32 games, Papiss Cisse 35 years old, is the object of great envy in Turkey. While his contract with Alanyaspor is over, the club do not want to let go of their best fireworks and have come up with a new offer.
"We had a magnificent year with this fifth place and this Cup final. The best season in the history of Alanyaspor which will play in the Europa League , entrusted the Senegalese to the microphone of our colleagues from Walfoot. We had a little hollow but we quickly made up for it. Teamwork which allowed us to finish ahead of Fenerbahçe and Galatasaray ".
During the 2018-2019 financial year Cissé planted 16 roses, this season it was 22 goals scored in Süper Lig. "A great season, I'm really happy, but I know I can do better. I am never satisfied and I always try to improve, " adds the player at the end of the contract.
"If Anderlecht comes knocking on my door? I'm open "
Papiss Cissé has still not made a decision about the rest of his future. The 35-year-old forward is currently a free agent and has no shortage of offers. "I discuss with several clubs including Besiktas. I am fit, and in the meantime, I maintain myself to keep in shape. Anderlecht? I almost signed with the Mauves last summer. The project really interested me and I wanted to go there too much, but Alanyaspor did not want to at the last moment because they had not found anyone to replace me. In the end, I stayed in Turkey and I turned the page " , specifies the serial scorer who would not say no to Sporting this summer.
"Yes, I learned that Vincent Kompany had become the coach of the team. I remember my duels with him when he played for City and I for Newcastle. I had just played clever with 2 or even 3 oriented controls then he blocked me directly. One of the best defenders in Premier League history. What if Anderlecht comes knocking on my door? I am open, yes. I can share my experience and score goals. Over the years, I know how to take advantage of every dangerous situation in the rectangle. Two weeks ago, I passed through Brussels, and my brother-in-law and my son told me that it would be good if I signed in Anderlecht. This would allow me to be closer to my family who live in Manchester ", concluded Papiss Cissé.