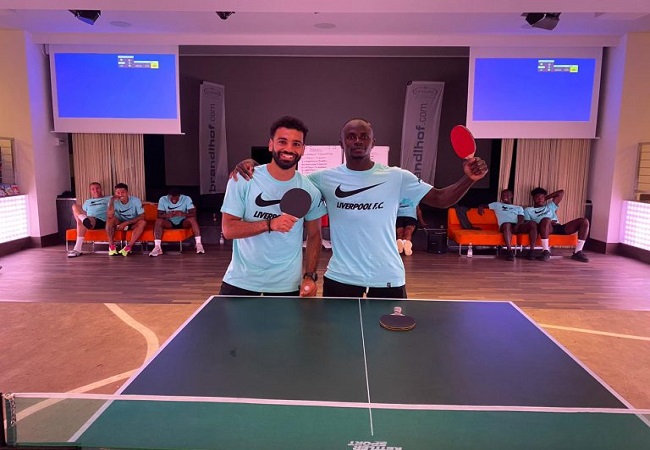 Who says Mohamed Salah and Sadio Mané don't get along? In intership for the new season in Austria, Liverpool two players make pair in table tennis.
A photo for evil-speaking people. On an image published on the club's social networks, we can see the Egyptian and Senegal taking pose of victory.
If they are complementary on the pitch, the two Africans have made appear difficultl making it together in recent months. Game actions where they failed to pass to the ball to each other. An ex-teammate tries to explain this situation. "It's good to have competition within the team. It's normal. Salah wants to score more than Mané and it's football." Said defender, Dejan Lovren hence at the Zenit Saint Petersburg.
"If both are in shape, it's great for the team. And that's the most important thing. When Salah doesn't score, he's not going to go after Mané. Otherwise, he will focus on his mistakes to improve in the next game." He added.