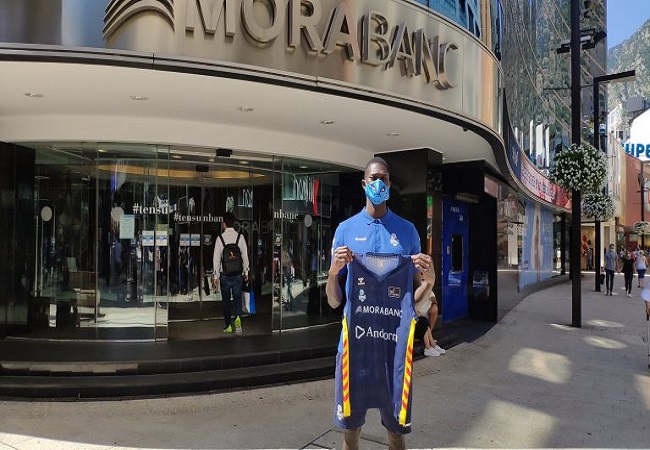 Malik Dime, the Senegalese basketball player, officially presented his new club, Morabanc Andorre basketball club, this Thursday. On 9 July 2020, Dime signed with MoraBanc Andorra of the Spanish Liga ACB.
Malik Dime joined Andorra this summer for this new 2020-2021 season. The mission of the Senegalese post player is to strengthen the inner game of the Spanish club.
At 27, Malick believes in his ability to win the Spanish Basketball Championship.
"I'll be able to help a lot, especially in defence. I'm a very good rebounder, a very good defender." Declared the Lion.
Born on 9 October 1992, Malik Dime is Senegalese professional basketball player for MoraBanc Andorra of the Spanish Liga ACB. After finishing highschool at New Hope Christian Academy, he played college basketball for Indian Hills Community College and Washington Huskies. Dime entered the 2017 NBA draft but was not selected in the draft's two rounds.