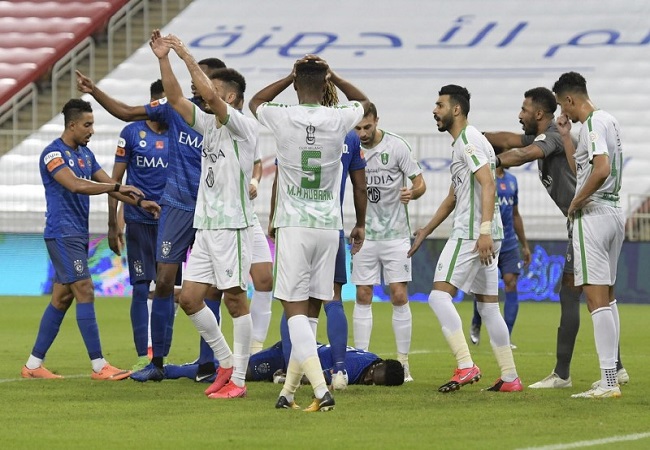 Franco-Senegalese striker, Bafétimbi Gomis got a new malaise during the match between Al-Ahli and Al-Hilal in Saudi Arabia. The 35-year-old has been doing great ever since he felt better.
"More fear than harm". Finally reassured, Bafétimbi Gomis, declared on social networks. While he was on the pitch with his Al-Hilal team during the Saudi Arabian Championship 26th game day against Al-Ahli (2-1 victory of the latter), the striker was taken ill. In the 12th minute after a corner exit, the Frenchman, visibly having troubles in the chest. He knelt on the lawn before lying down, requiring the intervention of rescuers. Reassuring about his health, Gomis was even able to resume the match and finish it.
It should be recalled that this is not the first time that Gomis has been victim of this type of malaise. As it was the case at Galatasaray (in 2018) and Swansea (in 2016).
Having scored 20 goals in 24 games this season in the Saudi Professionnal League, "The Panther" is linked up to the Saudi club until June 2022.