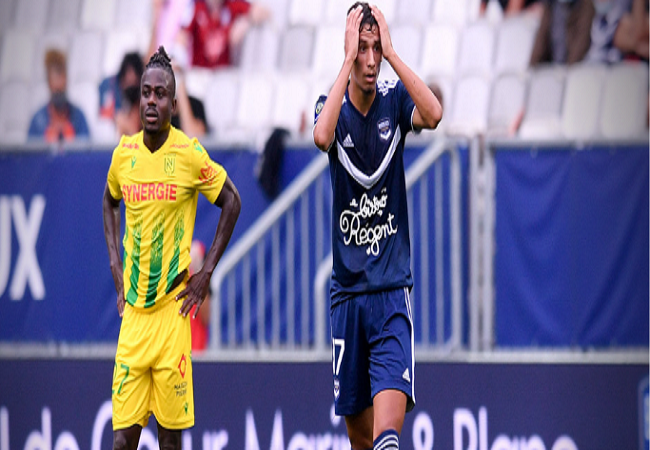 Just 20 minutes of game and already a red card. Ligue 1 started this Friday its 2020-2021 season. It should not leave a good memory to Mehdi Zerkane, first expelled.
A tackle on Nicolas Pallois cost to the Franco-Algerian who made his first minutes in pro. At the end of the race, the midfielder (21) puts a big involuntary tackle to the defender after a series of dribbles.
The referee consulted the VAR and sanctioned the Franco-Algerian with a red. Zerkane has become the first player to be expelled during his first appearance in Ligue 1. The previous was Florian Miguel, with Nîmes against Angers on 11 August 2018.
At full time, Bordeaux and Nantes made draw 0-0.