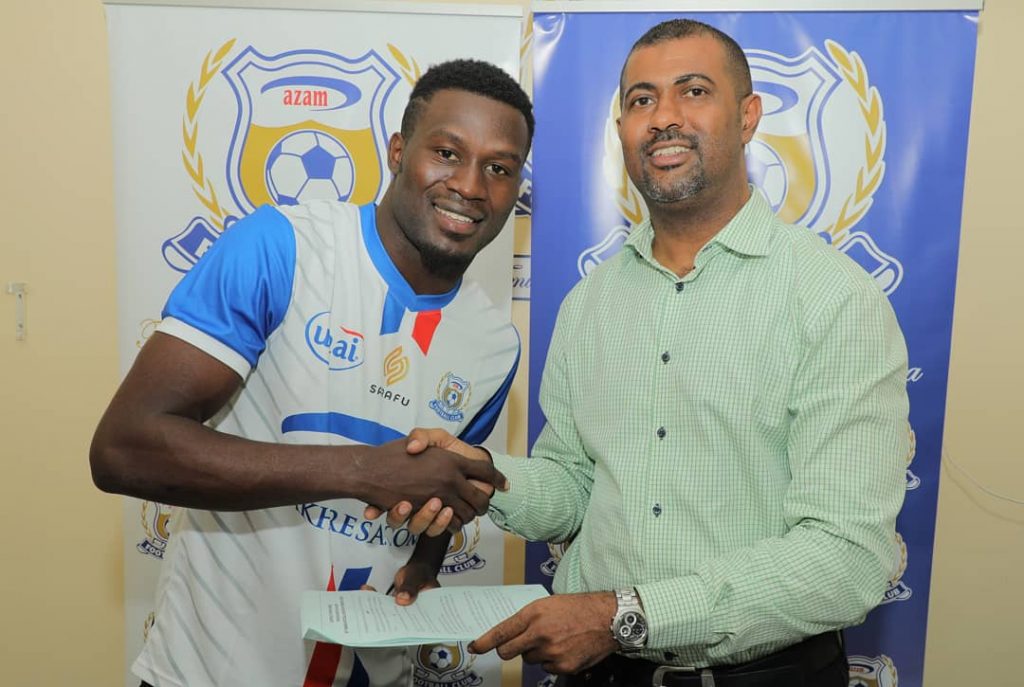 Cameroonian striker Alain Thierry Akono has reportedly completed his move to Tanzania Premier League side Azam FC following a contract signing two weeks ago.
Alain Akono is now a full player of Azam. Though he joined Tanzania giants two weeks ago, some formalities have to be done before he can call himself an Azam FC player.
And now, it's done. He completed successfully his medical and penned a two-year deal with the Dar Es Salam outfit.
Akono joined Azam FC from Cameroon side AS Fortuna du Mfou on a free transfer. Aged 24, he is linked with the Tanzanian club till 2022.