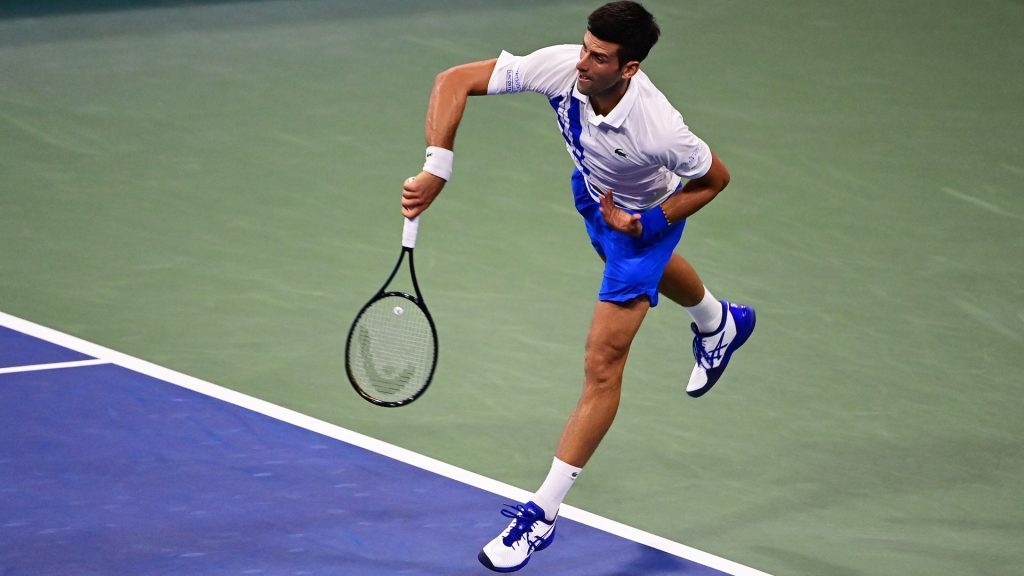 Novak Djokovic has crusied to the third-round of the Western  & Southern Open following 7-6(2), 6-4 win against former Lithuania junior World No.1 Ricardas Berankis on Monday.
Djokovic who had earlier on Sunday pulled out of the Western & Southern Open double due to neck pain produced an impressive performance against his opponent.
The victory saw the Serbian extend his unbeaten streak to 19 as the ATP Tour returned back after it was suspended due to COVID-19 pandemic.
Berankis had hoped to pull one of the greatest shocker of the tournament as he grabbed the first great in each set.
Despite playing with a neck pain Djokovic claimed a boomerang breaks in both to shake off any upset and claimed a 18 of his past 19 tie-breaks.
The 33-year old in an interview on Zoom after his victory admitted it was indeed a tough game especially having to play with a neck pain.
According to atptour.com, also admitted to have made too many errors in his services .
He said, "It's getting better. It's been four days. 
"It's not yet where I'd like it to be but it's heading in the right direction.
"Hopefully it will not react with the inflammation after tonight's match. 
"We'll do everything possible with the physio and then we'll see what tomorrow brings."
Commenting on HS seven double faults he said it was because of the neck pain.
"Well, it has bothered me… I made so many double faults, and he knew exactly where I'm going to serve. 
"There were not many options for me because just the awkward situation I was in.
"But I managed somehow with the great help of Clay, ATP physiotherapist, who did his best to make sure I feel better. 
"I tried to take one game at a time. He was striking the ball really well. 
"He was playing super fast."
He will now face AmericanTennys Sandgren in the next round.