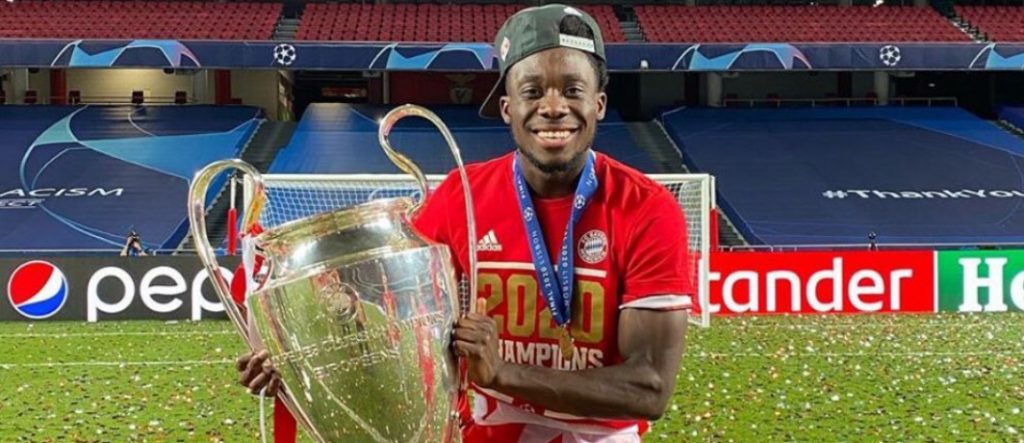 Alphonso Davies became the incarnation of dream since he won UEFA Champions league with Bayern Munich on Sunday. The Canadian international sent a message to the youngest.
Davies can be proud of himself today. From a refugee camp to a first choice left-back level in UEFA Champions league with Bayern Munich, the 19-year-old has had a meteoric rise.
In fact, Alphonso Davies was born in Ghana. But due to tough life conditions, he and his family were compelled to leave the West African country in search of greener conditions.
After breaking records with Major Soccer League side Vancouver Whitecaps FC in 2017, becoming the youngest player ever to play in the MLS.
However, his stunning displays handed him a move at German Bundesliga giants Bayern Munich during winter transfer windows.
And in one season, he brings all the European country at his knee. He was deservedly named Bundesliga's rookie of the year in the 2019/20 season. And has won the champions league with Bavarians with an outstanding performance against Lionel Messi's Barcelona, as Bayern Munich won the game to 8-2.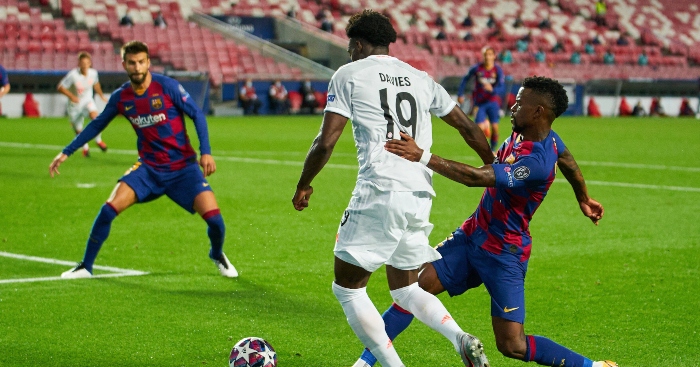 Following Bayern Munich's return back to Germany, the Canadian international took on to the social network to address to all those who has a dream.
"This one for everyone who's chasing a dream right now. Take it from me don't give up. It may seem impossible now but just keep working on your kraft keep grinding" he wrote on Twitter.
A post to which Liverpool centre-back Virgil Van Djik reacted, saying : "Tell them. Always positive vibes and smile".
In addition, Davies made 17 appearances with Canada national men's team and scored five goals.