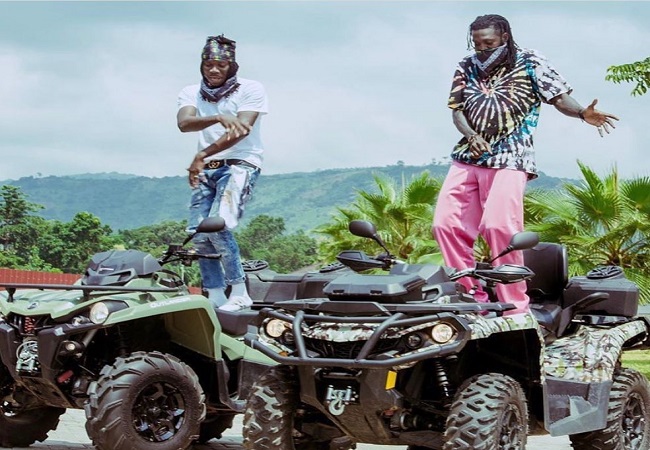 Without a contract since his break with Club Olimpia in Paraguay, Emmanuel Adebayor has found option to occupies himmself. With his luxurious villas and properties, the Togolese star also displays in a video clip.
Unveiled this Monday, the 'Putuu' hit new video by the Ghanaian dancehall star, Stonebwoyb, was shot in Togo. This explains the artist's recent stay in Lomé.
It was the houses of Adebayor in Lomé and his vast estate in Lavié, more than 120 km from the capital town that served as settings for the production.
As a bonus, the former captain of the Eperviers displays himself in the video. A video that has already got about 150,000 views on Youtube for just one day.
The two men have been friends for several years and show each other mutual respect. This is another opportunity for the former Real Madrid striker to demonstrate his qualities as a good dancer.
Moreover, since he has been in Lomé, Adebayor has worked alongside showbiz artists (Tony X, Masta Just, etc.). His cohabitation with Santrinos Raphaël, new star and author of the hit, "Waa" (in collaboration with Benin Zeynab) is also making buzz.
Watch "Putuu" below as below.