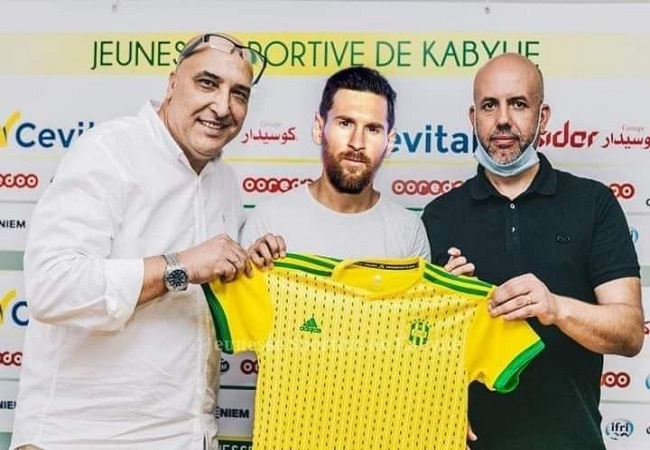 Beaking news yesterday, we told about the shock wave caused in Africa by Lionel Messi's desire  to leave FC Barcelona. You probably don't miss the information that has been making the headlines. 
But since then, fans have been trying to find a destination for him. And most of the transfers take him to the mainland. On the web, the images have been pouring down.
From JS Kabylie in Algeria to FC Naoudhibou in Mauritania, via PWD Bamenda in Cameroon. All want to have Messi in Africa. Of course, the operations are far from over. But they have the merit of seing sad fans smiling again.
However, others have been already looking for his replacement at FC Barcelona.
Barça would have just contacted Togolese striker, Emmanuel Adebayor's agent right after Messi's decision.