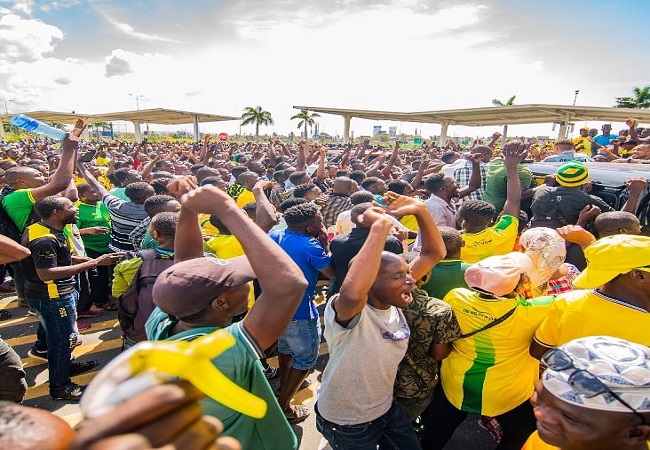 Now that it has become a coronavirus-free country, football in Tanzania has been jubilant these recent days. Exit physical distancing, etc. Announcements of new players into clubs across the country provoke incredible demonstrations.
New illustration this Tuesday with the arrival of Carlinhos, young Angolan from Petro Luanda. The player joins Yanga, the second largest club in the country.
At the aeroport, it's a crazy world to welcome the new player. On a motorcycles or on foot, fans follow the vehicle got ready to carry the player.
The same scenes have been experienced in recent days on the side of Simba, three-time defending champion of the country. The club unveiled nearly 6 new players in an indescribable joy.
Topping all, Simba faced Vital'O, Burundian club in the framework of a friendly match this wweek-end. In front of a full Mkapa stadium (almost 50,000 spectators), Simba won 6-0.