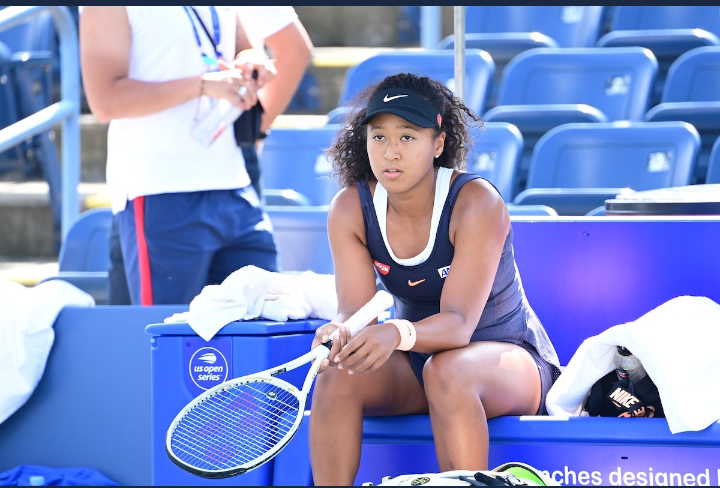 WTA World No. 3 Naomi Osaka has rescinded on her earlier decision not to play in the semi-final of the 2020 Western & Southern Open.

Naomi had pulled out of the tournament despite her victory over Anett Kontaveit in the quarter- final.

However due to the racial killing of Jacob Blake Jr, a black American in Wincosin, the superstar decided to pull out of the tournament.

The former World No. 1 in a statement on Wednesday said;
"[B]efore I am a athlete, I am a black woman," Osaka wrote.
"And as a black woman I feel as though there are much more important matters at hand that need immediate attention, rather than watching me play tennis.
"I don't expect anything drastic to happen with me not playing, but if I can get a conversation started in a majority white sport I consider that a step in the right direction."
Due to her decision, the WTA, ATP Tour and USTA in a joint statement decided to pause the tournament in solidarity against gruesome killing of blacks.
The joint statement condemned the racial inequality and social injustice that has once been trusted to the forefront of the United States
"As a sport, tennis is collectively taking a stance against racial inequality and social injustice that once again has been thrust to the forefront in the United States.
"The USTA, ATP Tour, and WTA have decided to recognize this moment in time by pausing tournament play at the Western & Southern Open on Thursday, August 27. Play will resume on Friday, August 28."
Following persuasion from the organizers Naomi agreed to finally play in the semis on Friday.
Africa Top Sports learnt from wtatennis.com that Osaka said she will take the court on Friday.
"As you know, I pulled out of the tournament yesterday in support of racial injustice and continued police violence. 
"I was (and am) ready and prepared to concede the match to my opponent," Osaka said in a statement first provided to Tumaini Carayol at The Guardian.
"However, after my announcement and lengthy consultation with the WTA and USTA, I have agreed at their request to play on Friday. 
"They offered to postpone all matches until Friday and in my mind that brings more attention to the movement.
"I want to thank the WTA and the Tournament for their support."
Naomi is expected to play Elise Mertens in the semi-final at the Grandstand.