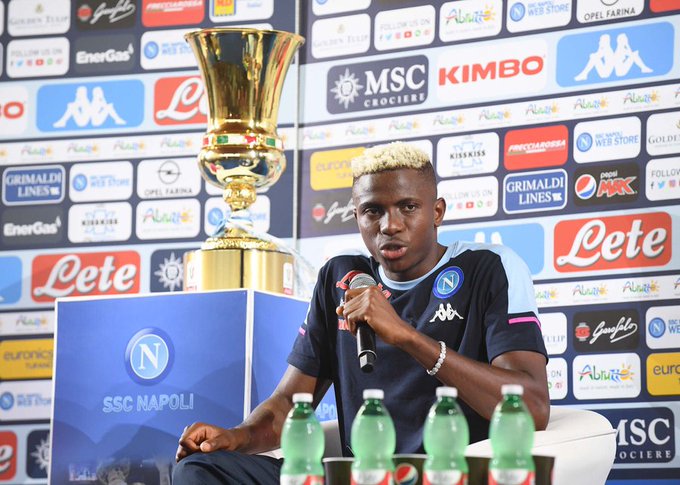 Napoli's new signing Victor Osimhen has made his first appearance in a press conference since joining the Italian top-flight side in July.
The Nigerian super eagles discussed about what motivated him to land in Italia, his goals and obviously racism. Osimhen represents a huge hope for De Laurentis' club.
"Playing for Napoli is a dream come true"
The 21-year-old revealed the key role of Napoli's chairman and Boss Genaro Gattuso in his transfer to the San Paolo outfit. He also confessed that joining Napoli is a dream for him.
"Playing for Napoli is a dream come true and [Aurelio] De Laurentiis and [Gennaro] Gattuso have welcome me like a son," Osimhen told the media.
"The president and the coach really wanted to sign me and spoke to me a lot before I joined. Both were like father figures because they gave me lots of advice.
I decided to accept the challenge with Napoli after speaking to them. It's not often you're shown so much love. For a young player like myself, that's vital." he added.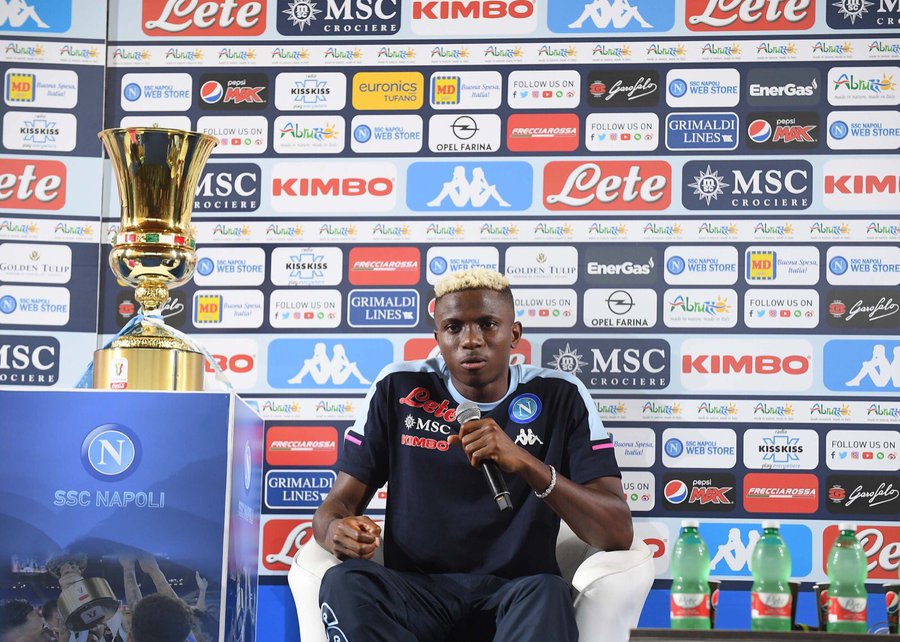 "Racism ? I was a bit sceptical"
Before talking the subject of racism which is recurrent in Italia, the former Lille striker unveils his objectives with the Partenopei. Saying his teammates are going to be vital to his adaptation process and success in the club.
"I like to get involved with the play. My team-mates are vital to me. My motto is never say never." ex-Charleroi forward said.
Everything is possible in football. This is a squad of great players and it's a big step up for me to be here. I'm focusing on doing everything I can for the team and helping my team-mates." he added.
Moreover, he then evoked the topic of racism in Italia. Confessing he was a bit worried first, but the warm welcome he was shown, strengthened him.
"I was a bit sceptical, because it's something that affects the whole world. But I've visited the city of Naples, I've seen things with my own eyes and I know that I've come to a marvelous city." Victor Osimhen said.
"Racism is a problem that exists everywhere, but I'm sure that I've made the right choice because the love the Napoli fans show me will make me feel right at home." he concluded.