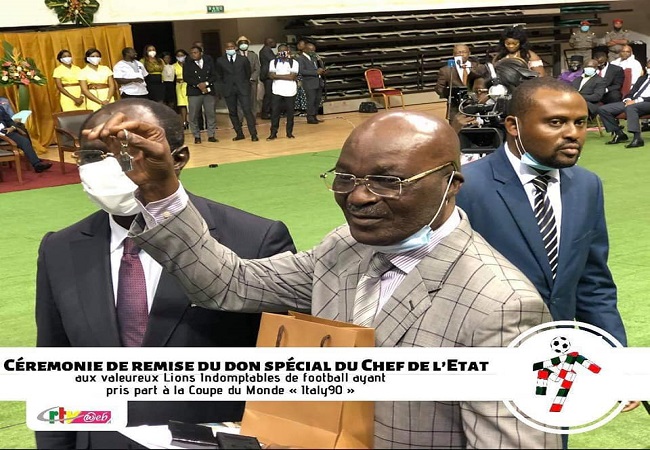 A solemn event took place in Yaoundé, Cameroon on Thursday. The ceremony was to hand over promised houses to the 22 Indomitable Lions, quarter finalists of the 1990 World Cup.
This promise was from President Paul Biya the day after Cameroon's historic achievement in the competition. But since then, the fortunate team has been waiting.
It is only recently that the Head of State has expressed himself to release the gift. This is on the occasion of the 30th anniversary of Cameroon's journey in Italy.
7 players including Joseph Antoine Bell chose to have their apartments in Douala. While Roger Milla and 14 others prefer Yaoundé. Deceased players, including Stephen Tataw, also benefit from the donation, through their rights holders.