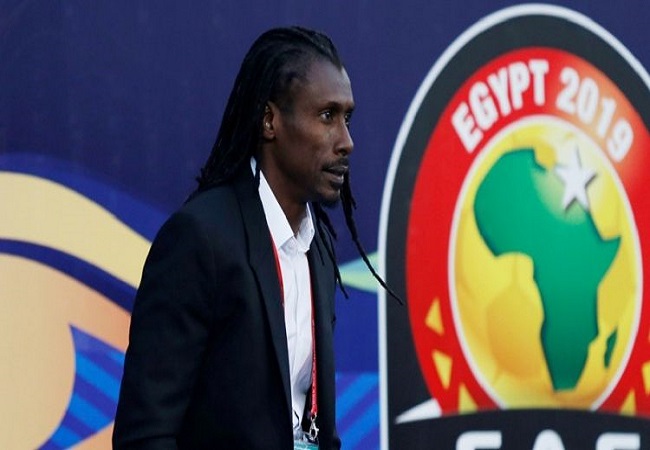 Aliou Cissé has been a Senegalese coach since 2015, allowing the Lions to cross a level. Since his arrival, a number of things have changed. Thanks to his tactical science and his sense of management, former international has achieved good results. It is at the extent that Pierre Ménès pleads for his reappointment.
Qualifying for the 2018 World Cup and finalist at the 2019 AFCON, Senegal under Cissé has returned to world football high level. Under contract until 2022, the coach has two more years to spend at the head of the Lions. In an interview with Senegalese, the Canal+ consultant is favourable for his continuity.
"I don't know. I really like Aliou. And I knew him as a player at PSG. I think he's a good guy with determination. Whether he is the man for the job, I honestly cannot tell. He was in the final and that is something good. You have to accept the law of sport sometimes. He made a very nice World Cup. He was in the AFCON final. I will keep him." He commented.
Aliou Cissé now has a big goal. Do everything to bring the Africa Cup of Nations trophy to Senegal.