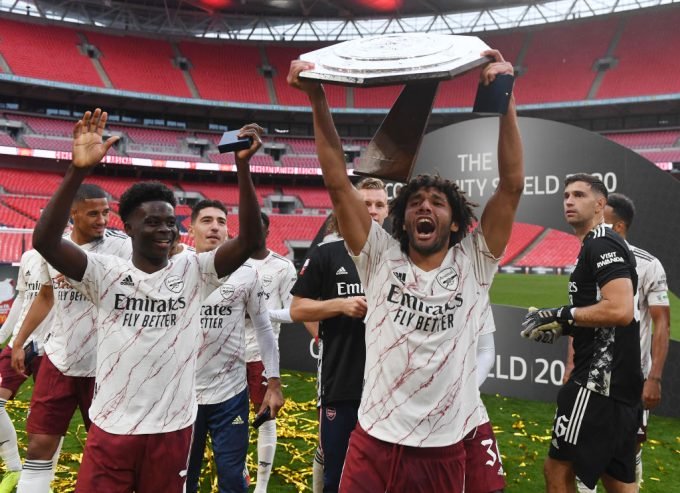 Egyptian international Mohamed Elneny is hoping to stay at Arsenal following his back to Emirates Stadium as a result of the end of his loan at Turkish top-flight side Besiktas.
Announced in the sights of Trabzonspor, Galatasaray and Sampdoria, the Egyptian international should resume his place in the midfield of the Gunners. Since it is appreciated by Mikel Arteta. It was Mido who made it known during a video on his Youtube channel
" I met Arteta in Wales two years ago and asked him about Mohamed Elneny. Arteta replied: 'Elneny is a very good player and I like him because he is a real problem for his opponents ,' he revealed.
" I think Arteta's style of play from the back gives Elneny a golden opportunity to stay at Arsenal. Elneny played very smart against Liverpool and that could make him part of Arteta's project at Arsenal, "concluded the former Egyptian striker.
After his season in Turkey, Mohamed Elneny quickly adapted to the new philosophy put in place by Arteta. A friendly scorer against MK Dons, the 28-year-old was huge against Liverpool in the Community Shield.