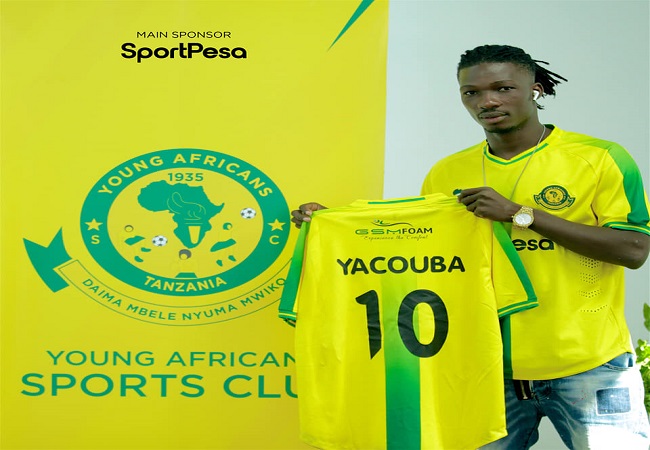 In front of several recruits of its rival Simba, Yanga tries to keep its head up. The second flagship club of Dar es Salaam unveiled a new transfer on Monday.
Yacouba Songne. The forward arrives from Asante Kotoko in Ghana where he was out of contract. For several weeks, his name had been mentioned in several countries. Zambia, South Africa and even DR Congo.
It was finally in the Vodacom Premier League that the Burkinabe technical and scorer landed.
Like the other recruits, it was with great fanfare that the Burkinabe was welcomed by the fans. Songne will wear shirt number 10 within the Mwananchi.