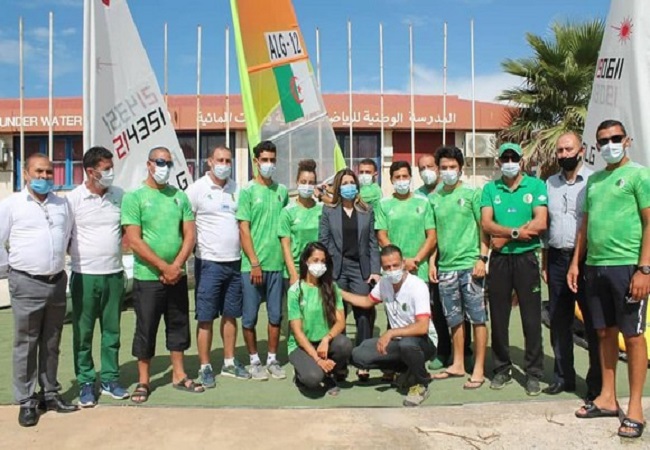 Algerian athletes in internship for the 2021 Olympic Games in Tokyo welcomed on Wednesday Salima Souakri. She is the State Secretary in charge of elite sport.
In order to well prepare for the 2021 Olympic Games scheduled in Tokyo, Japan, Algerian athletes gathered at Alger-Plage. Encouraging them to carry the colors of Algeria higher, Salima Souakri visited the country's ambassadors.
A meeting allowing the athletes to express their concerns following a long time without activities due to the coronavirus pandemic.
A total of 6 athletes underwent the Covid-19 Test before regrouping at the National School of Water and Underwater Sports (ENSNS). They are Hamza Bouras, Ramzy Boudjatit, Amina Berrichi and Katia Belabes, Ziani Wassim and Karassane Malia.