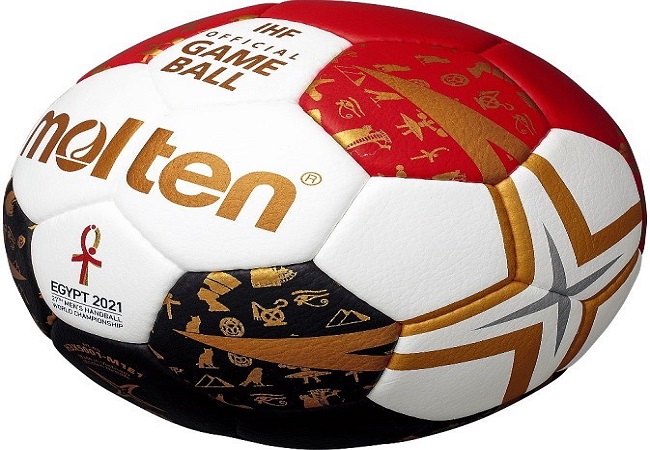 Egypt is stepping forward to host the 2021 World Handball Championships. The organizing committee unveiled the tournament ball.
The leather of the official OEM Molten displays in red and black. There are inscriptions of the symbols of Egypt appearing on the design.
The event draw will take place on 5 September. It will be at the foot of the pyramids of Giza. 32 teams are in the starting blocks with 7 African countries. Algeria, Angola, Cape Verde, DR Congo, Egypt, Morocco and Tunisia. They will have the heavy task of duly representing the continent.
This will be the 27th edition of the Men's World Handball Championships.