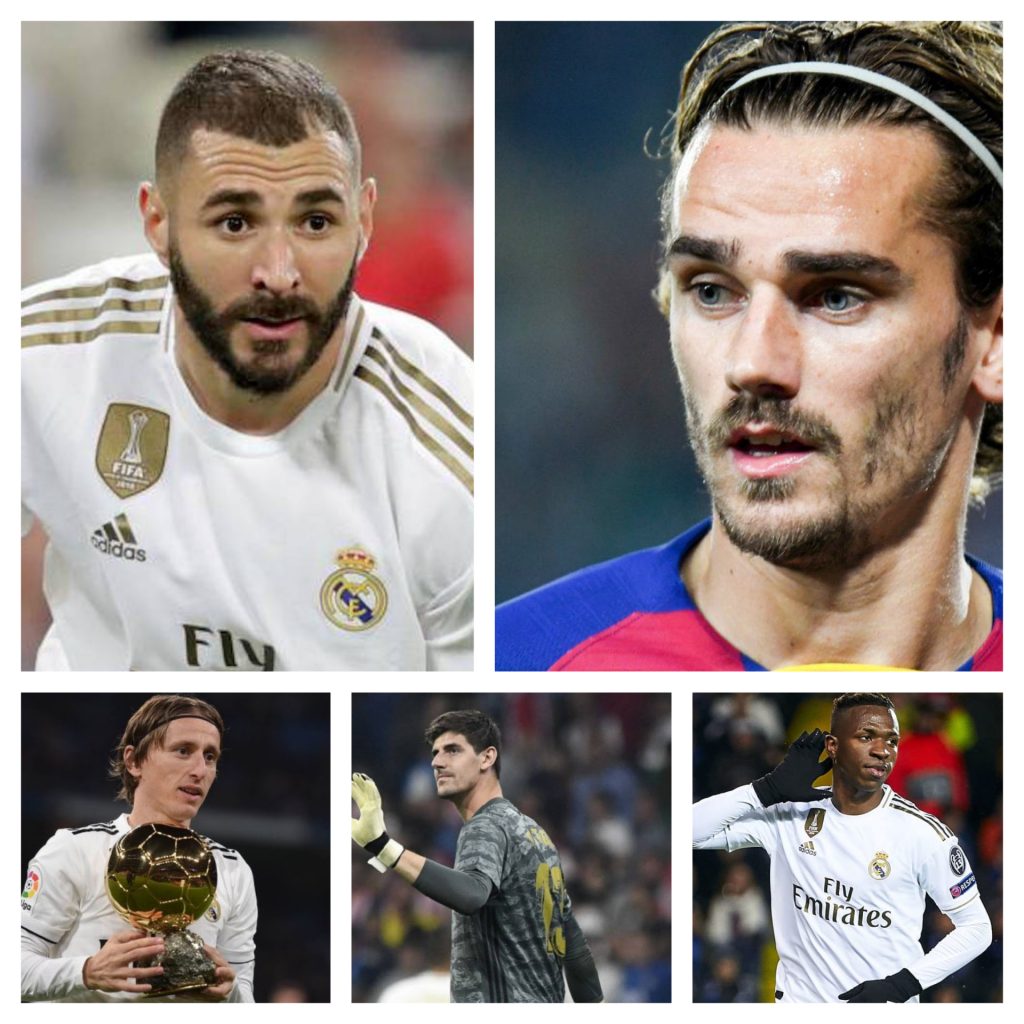 Ahead of the 2020-2021 La Liga return, clubs have busy in the transfer window to fortify their team ahead of the restart.

The loss that the coronavirus brought to football is immeasurable and has kept the transfer market less busy.

This could be translated to while the two biggest spenders in  La Liga, Barcelona and Real Madrid have been somewhat quiet in the market.
Rather, they are selling some of their players to balance the books.

Recently, the decision by Barcelona captain, Lionel Messi to leave the club after almost 20 years, has raised much talking points.

Messi decided not to continue his bromance with the Blaugrana following the appointment of Ronald Koeman who asked all players to 'Sit up or seat on the bench'.

The Argentine decision to leave the Spanish League has led to a shocking revelation of his release clause.
Barcelona made it clear that any club who wants to buy their talisman must trigger his release clause.

La liga in a statement backed the decision that the player's release clause of £623m must be met before he could be allowed to leave.

That price itself is scaring especially period of economic instability orchestrated by the COVID-19 pandemic.
While some persons though Messi is the player with the highest releaselause, It is shocking to reveal he is definitely not.

Africa Top Sports takes a look at five other La Liga players whose release clause are more expensive than Messi.

1. Karim Benzema-  (Real Madrid €1bn)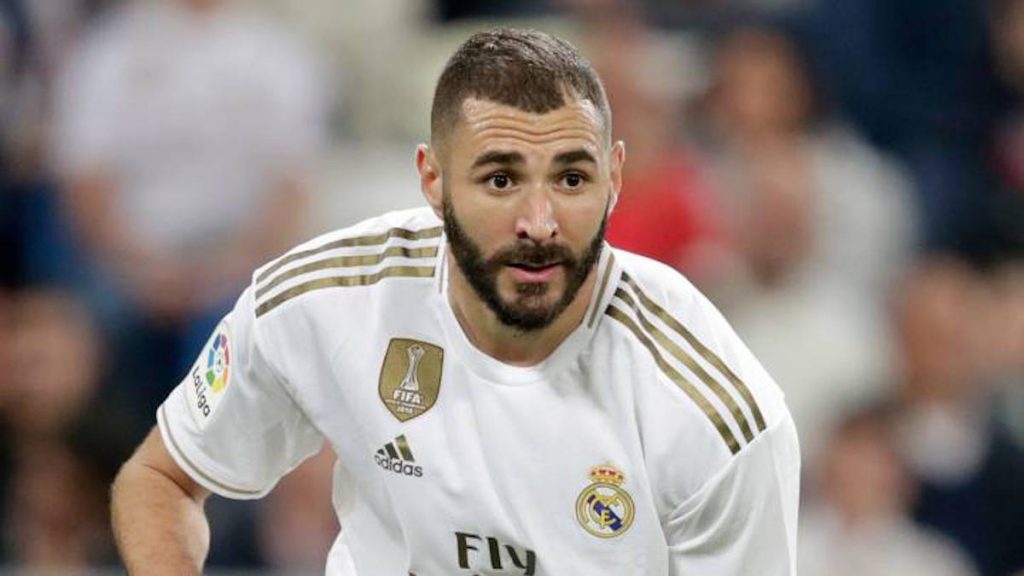 No wonder the Frenchman has never been approached by any club or rumoured to leave Real Madrid.

Benzema has been described as an "immensely talented striker" who is "strong and powerful" and "a potent finisher from inside the box".

He joined Real Madrid on July 1 2009 from Lyon in a fee worth €35 million with the fee rising to as much as €41 million based on incentives.

In February 2020, following his impeccable goal scoring form, Real Madrid extended his contract until 2022 and pegged his release clause to  €1bn.

2. Antoine Griezman- (Barcelona €800m)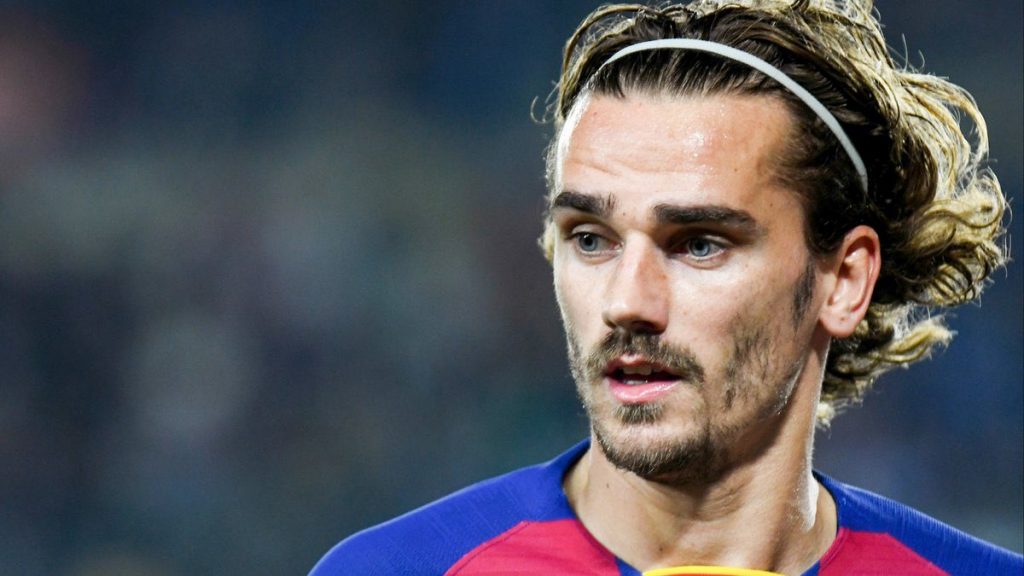 After turning down several offers to leave Atletico Madrid, Griezmann finally decided to 'learn a new style of play ' by joining Barcelona in 2019.

The deal caused dispute between Atletico Madrid and Barcelona after the Blaugrana paid an initial €120 million buy-out clause against his €200 buy-out clause.

Madrid argued that the deal fall short of €80 but later accepted the offer as they lowered the price to €120.

The Frenchman went on to sign a five-year contract with Barcelona with the club setting his buy-out clause to €800m.

Is any club willing to break the bank for a player like that?

3. Luka Modric (Real Madrid-€750m)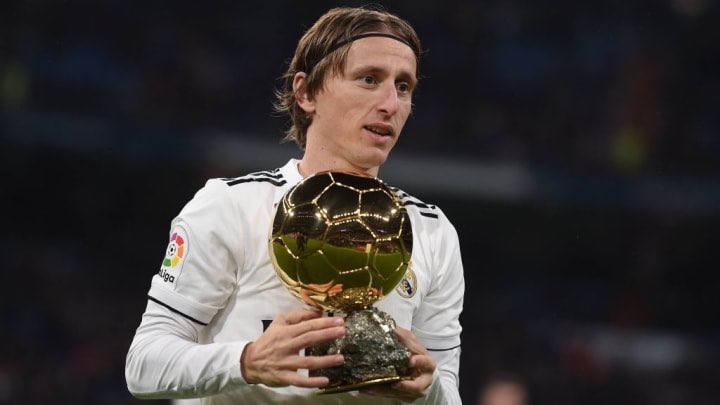 Modric dream was to play for Chelsea while he was in Tottenham and in mid-2011, he was heavily linked with a move to Stamford Bridge.

Spurs turned down a £22 million, which was later increased to £27 million, both of which were rejected by Spurs chairman Daniel Levy.

The Croatian wanted to force his way out of Tottenhamas announced he would welcome a move across London and that he had a "gentleman's agreement".

On the final day of the transfer window, Chelsea made an offer of £40 million that was again rejected.
The 2017-2018 Balon D'Or winner joined Real Madrid from Tottenhamon August 27 2012 for a transfer fee £30 million transfer fee.

Modrić signed a five-year contract with the Spanish club.

After scooping the award of FIFA Golden Ball at the Russia 2018 World Cup, Modric went ahead to win the UEFA Men's Player of the Year Award and The Best FIFA Men's Player Award in August and September respectively.

Real Madrid went on to trigger his contract to 2021 and put his buy out clause at €750m.

A whopping sum that kept Inter Milan at bay when they inquired to get him.

4. Thibaut Courtois ( Real Madrid-€700m)

Real Madrid knew one of their week point since the departure of Iker Casilas was in the goalkeeping department.

The Los Blancos identified Courtois as the solution hence when they had the opportunity to price the Belgian goalkeeper away from Chelsea, they didn't hesitate.

The Belgian goalkeeper is an excellent shot-stopper between the posts, he has also distinguished himself for his agility and quick reflexes, in spite of his size and imposing physique.
Following his outstanding performance at the 2018 World Cup with Belgium, the goalkeeper announced he wants to move closer to his family.

That was enough green light for the Merengues to keep a tab on their long courted target.

On August 2018, Real Madrid officially announced  that they had signed Courtois on a six year contract.

The deal was worth £35 million as he became La Liga's most expensive goalkeeper, surpassing the record set by Jan Oblak.

In order to fend off bid for their record signing goalkeeper, Madrid pegged his release-clause at €700m.

5. Vinicius Jnr (Real Madrid-€700m)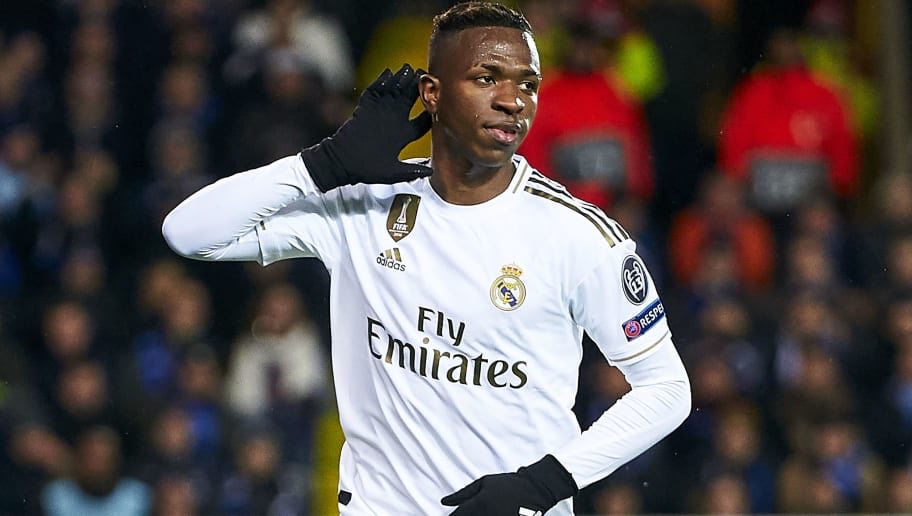 Vinicius Jose Paixao de Oliveira Junior known as Vinicius Junior was signed in May 2017 by Real Madrid while he was yet to clock 18 from Flamengo.

After his 18th birthday, he was officially announced to have signed a contract worth €46 million for Madrid.

He became the second most expensive player in the history of Brazilian football after Neymar move to Barcelona.

The winger transfer also becamee the largest amount received by a Brazilian club for a transfer, and the highest amount ever paid by a club for a footballer under the age of 19.

To keep a young talented player with aPossessing explosive acceleration, and excellent pace, agility, balance, technique, flair, dribbling skills from other top clubs, Madrid set his release clause to €700m.