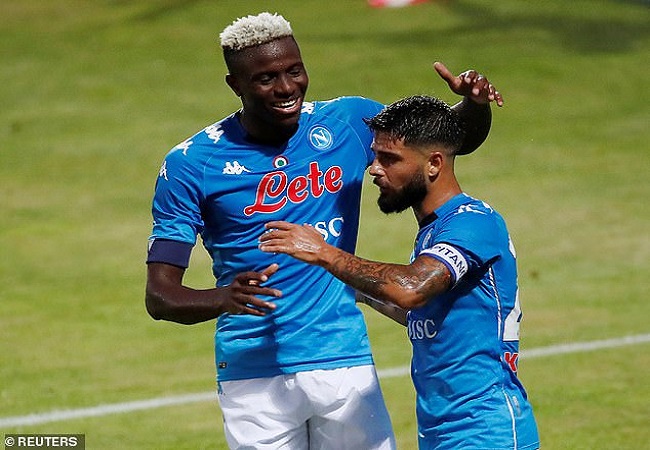 Victor Osimhen displayed a brief overview of his enormous potential in his non-competitive debut for Napoli. Scoring a hat-trick within eight minutes as they demolished L'Aquila Calcio 1927 11-0 in a three-team tournament also involving Castel di Sangro.
Noticing that Osimhen has joined the team from a different championship, Italy international Matteo Politano has urged Napoli fans to be patient with the club's record acquisition, the Nigerian striker.
"Osimhen has great prospects. He is a good guy and has to work calmly." Said Politano to Sky Sport Italia.
"You shouldn't expect everything immediately, it comes from a championship that is different from the Italian one. He has potential, it's up to him to put it into action. We are happy to have him in the team. And we will give him a hand."
Politano is hoping that Osimhen can become a top level striker in the Serie A. But he warned they should not put him under pressure.
"It is our wish, it is of perspective and has a great leg. He is irrepressible, we should put him at ease." He concluded.
Osimhen proved himself as a goalscorer in his last two seasons with both Lille and Sporting Charleroi with 38 goals in 74 matches.