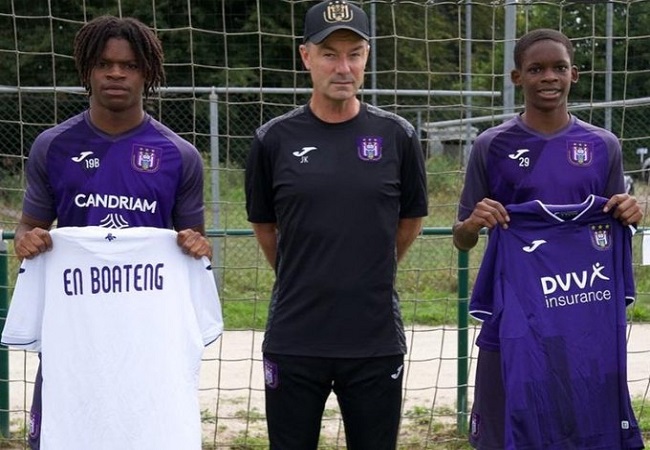 Anderlecht announced this Thursday the signing of Enock and Ebenezer Agyei. The two young Ghanaians (15 years old) have joined to the Belgian club for the next three years.
The twins were discovered at the age of 10. And they have joined the academy under the leadership of coach Jean Kindermans. Enock as a playmaker and left-handed winger, who can play equally well on both sides. Ebenezer as a fast and strong right-back.
Visibly promising, Anderlecht has a lot of hope in them. Enock has already been promoted to the U21s.
In addition, Enock and Ebenezer bear Boateng on their jerseys for their deceased mother.