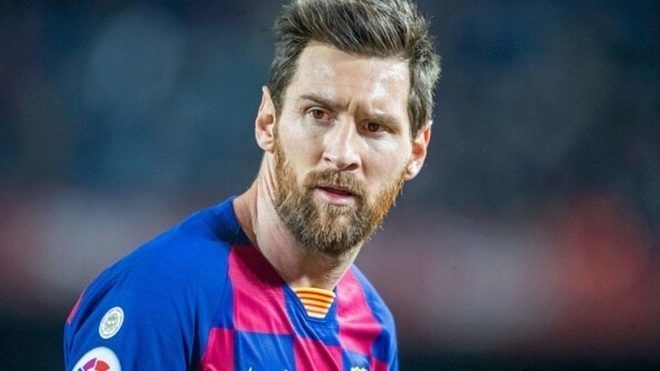 Lionel Messi has made a u-turn and accepted to remain in Barcelona until the end of his contract.
Messi agent and father Jorge met with Barcelona president, Maria Bartomeu to thrash out issues surrounding the Barcelona captain contract.
After the meeting, Messi spoke with Goal.com that he doesn't want to be involved in any legal issue with the club.
"I never wanted to go to court with Barcelona because it's the club that I love.
"If that was the only way of leaving, I'm staying."
Messi had wanted to leave the club following the arrival of Ronald Koeman and the forward opened up that he is no longer happy with the club.
However, the club said they will only allow him to leave on the ground that his release clause of 700 million euro is met.
According to Marca, the Barcelona captain ha announced himself to remain at the Camp Nou
He is now expected to return to pre-season training ahead of the start of LaLiga Santander this month.
This announcement comes after talks were held between Barcelona president Josep Maria Bartomeu and Jorge Messi, Lionel's father and agent, this week.
During a meeting between the pair on Wednesday, Bartomeu made it very clear that he wasn't prepared to sell Messi this summer, referring to the 700 million euro release clause in his contract.
Bartomeu also refused to agree on an asking price for the Argentine this summer.
As a result, Messi has decided not to denounce his contract because he didn't want to take the matter to court, damaging his and the club's reputations in the process.
Furthermore, Manchester City and Paris Saint-Germain, the clubs interested in signing him this summer, didn't want to get involved in a transfer that would be decided in court.
It's a major U-turn from Messi, who only handed in a transfer request to Barcelona via burofax on August 25.
Earlier on Friday, Messi had reiterated his position via a statement through his father, saying that he believed his release clause was no longer valid.
The 33-year-old can leave the Catalan club for free when his deal expires on June 30, 2021.